Regular readers will recall that the bane of my corporate existence is the monthly payroll remittances required to the Canada Revenue Agency. They're the one government payment that comes with a draconian penalty for late filing, and it seems that at least once I year I get stung.
But no more!
It's now possible to make the remittance completely digitally through the Metro Credit Union website: just click "Business Tax Payments," enter your business number, and then click "Remit" and enter the same details you usually fill in on the printed form: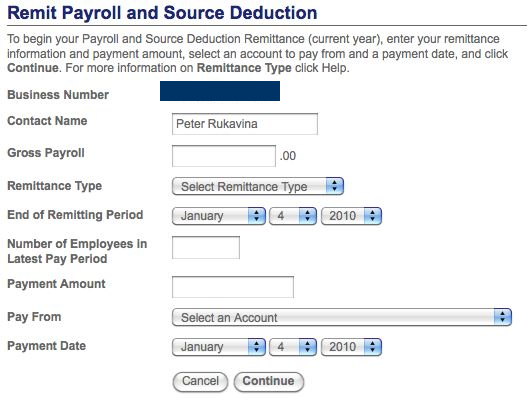 Life will never be the same.