I took the bus up to Charlottetown Vision Care this afternoon for my biennial eye exam. Afterwards, finding myself uptown I decided to pop in at the PEI Home and School Federation office and, after that, decided to take the shortcut through the fence to Wendy's for a quick bite before heading back downtown.
For the first time ever I ordered the Broccoli Cheese Baked Potato, a menu item I'd never had before. I'm not sure why I did this; perhaps it was a drive to expand my horizons. Upon further analysis, post-eating, I feel my horizons should stay where they are, Wendy's-wise, as this was, in essence, a baked potato slathered in molten Cheese Whiz.
It also, I found upon return to the office, is a menu item of 430 calories: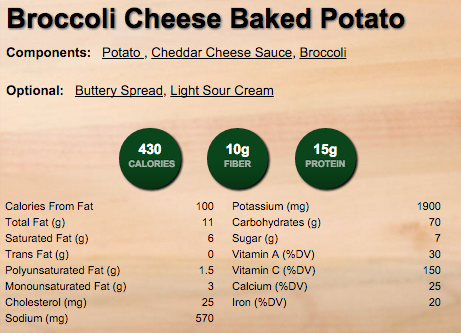 As I headed out the Wendy's parking lot for the walk back downtown, I started recording my trip in Google Fit. When I reached downtown I ended the activity, and found that a walk from Wendy's to downtown Charlottetown consumes, by Google Fit's rough figuring, 262 calories. Or only 65% of the Broccoli Cheese Baked Potato. And even that cannot erase the memory of swimming through Cheese Whiz valley.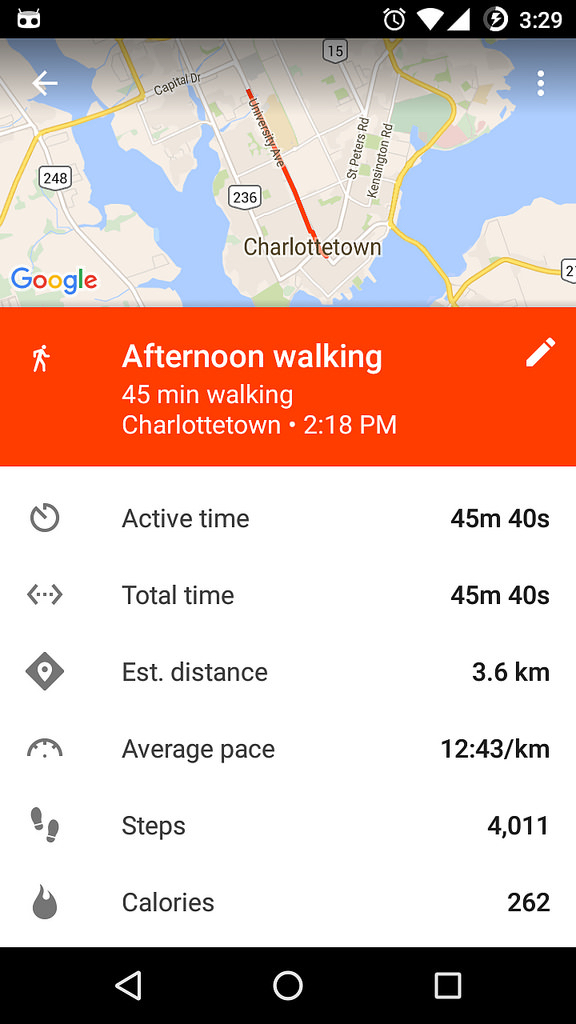 Walk and learn.