Yesterday was lunch at Leonhard's; today it was time for breakfast. The place was empty when I arrived around 8:30 a.m. (it soon became quite busy), so I was able to negotiate a complicated off-menu egg-free breakfast alternative of smoked salmon, rye bread and cheese: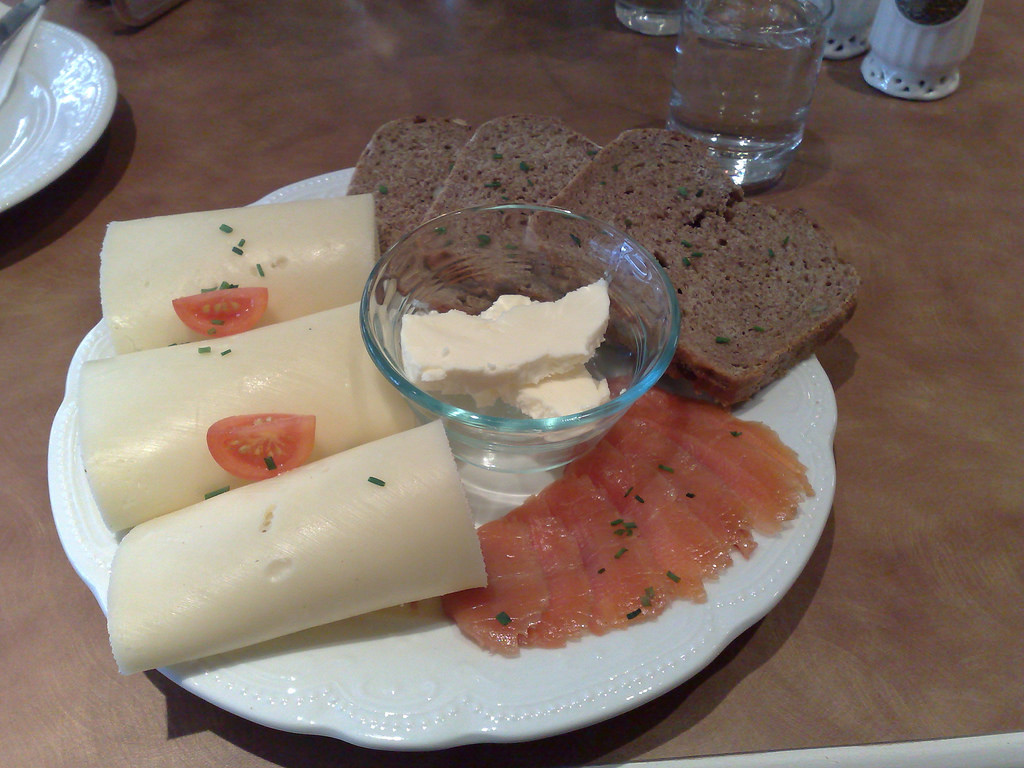 It was fantastic in all regards, but really about 3 times the amount of hearty breakfast food that any human should eat at 8:30 a.m., so I might have to guide them to create some sort of cut-down breakfast special — The Rukavina? — that's a single slice of rye with a single slice of cheese and a smattering of smoked salmon.
The coffee was as good as it was yesterday, and I tried the espresso as well as the cappuccino to get a sense of the coffee in its own element and was not disappointed.
The first-week jitters are still there — far too much "how is everything" asking and so on — but they're having a remarkably smooth take-off all things considered.