In January 2018 I replaced my venerable Marimekko Cash & Carry Shoulder Bag with a Bolstr EDC bag.
The Bolstr has much to recommend it, and I happily carried it on my shoulder for over a year.
Until this spring when the magnetic closure on the front flap separated from the bag.
As I store my mobile phone under that front flap. having it flap around was untenable, and I had to pull the Marimekko out of retirement until I could have the Bolstr repaired.
The nub of the issue–literally–was this clasp: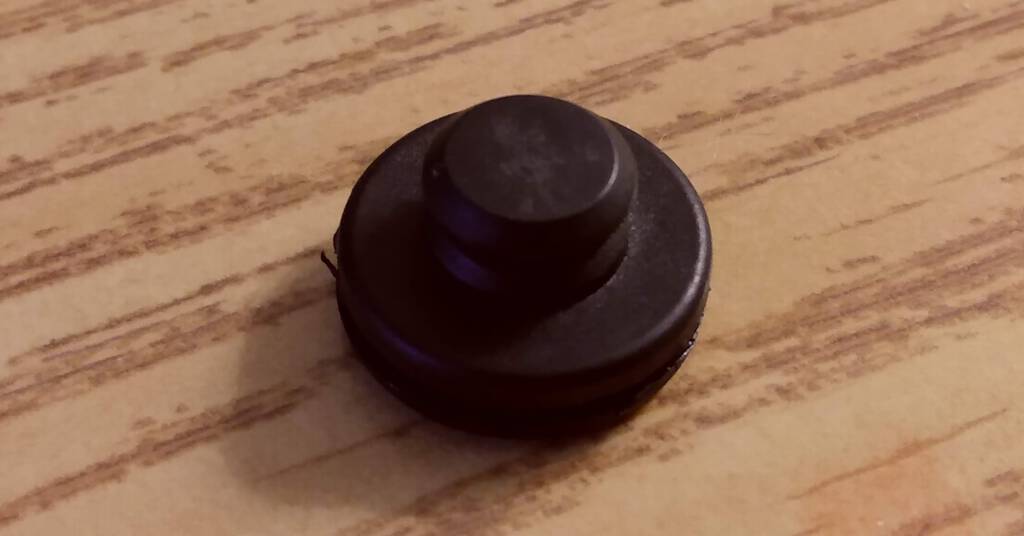 This piece was attached to the flap; it's actually two parts that screw into each other, with a piece of fabric–a piece of fabric that ended up giving way–sandwiched between them.
I didn't know that they screwed together, and it wasn't until I learned this today, via email from Bolstr HQ, that I realized that I could probably fix the problem myself.
What it came down to was needing to bolster (ha!) the flap to better accommodate the clasp; for this I used a two squares of leather originally acquired to make a brake for my letterpress.
On the inside of the flap the repair looks like this (I used orange cotton twine that I purchased from The Bookmark earlier this year to do the sewing); you can see the female side of the magnetic clasp under the flap.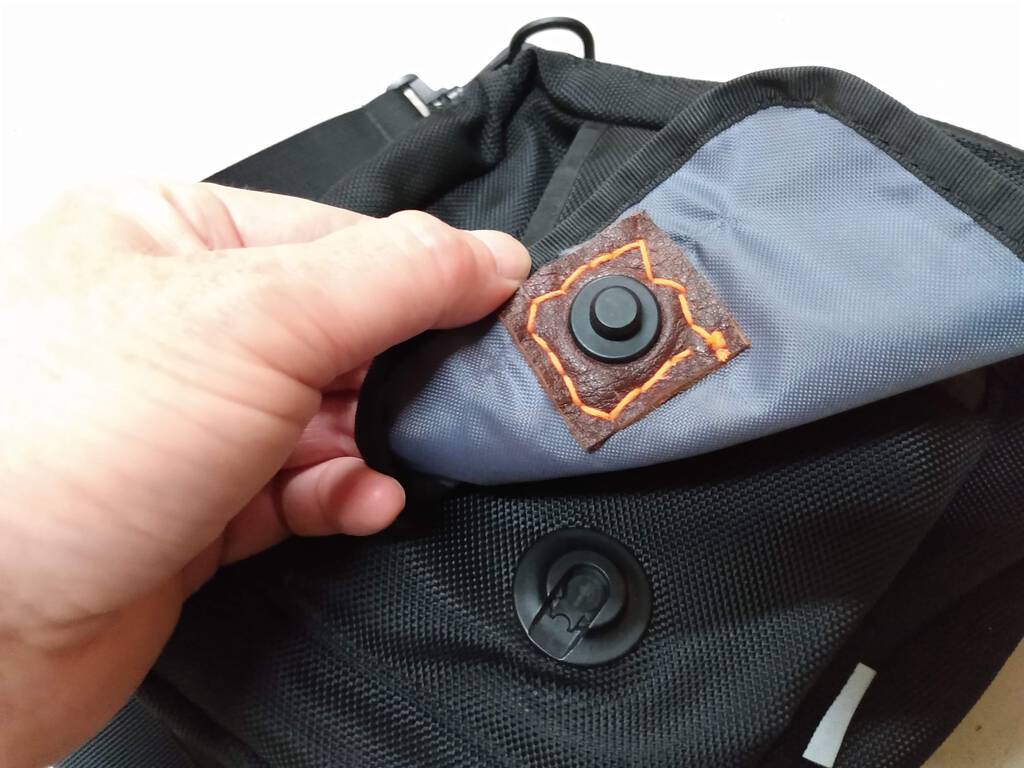 On the other side of the flap the only evidence of the fix is some bright orange stitching (I tucked the other half of the "leather sandwich" inside the flap rather than on the outside: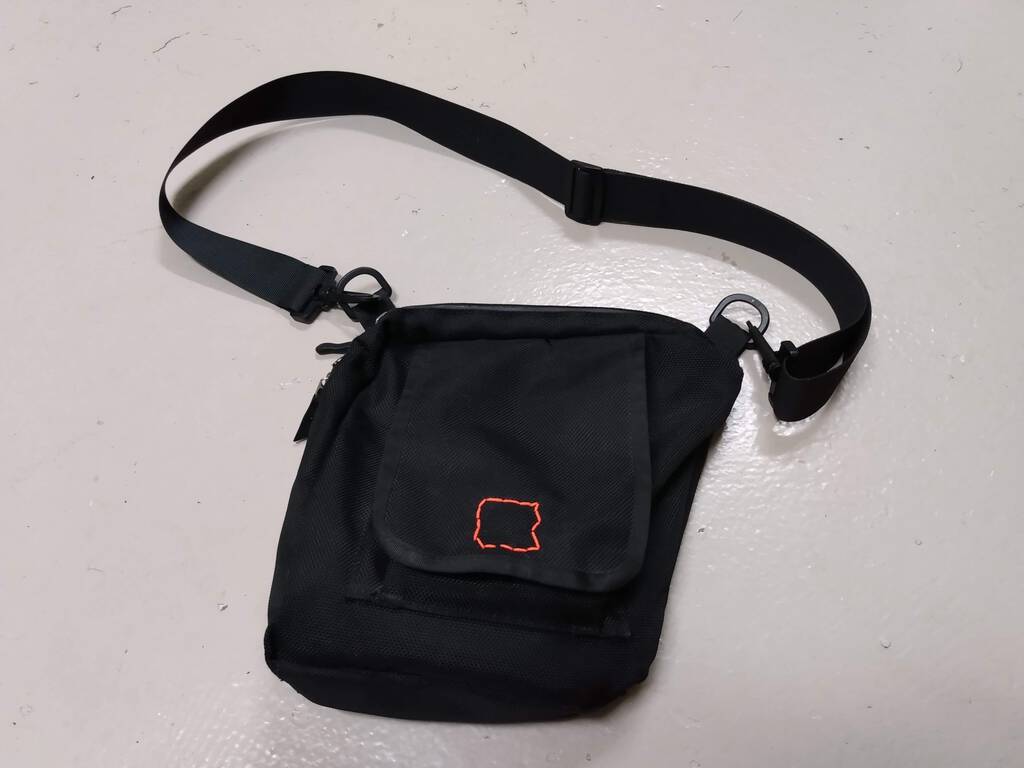 The fix is satisfyingly sturdy, and I've put the Marimekko back into storage and started carrying the Bolstr again.
I used the opportunity to resurrect my watercolour sketching practice; the Marimekko didn't have room for my portable watercolour set nor my water brush, and so I'd been sketching only in black and white and grey for several months.
It's nice to have the colours of the rainbow back at my disposal. I marked the occasion by sketching my sketchbook.