Bergmark Guimond Hammarlund Jones appear to be webcasting video of their Christmas party. It looks like the webcam is pointed at the oyster bar. Catherine and I are going over in about 20 minutes. The staff and guests don't appear to know that the webcam is turned on. Weird.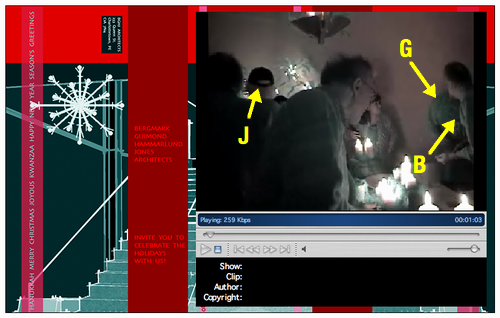 On the right of the screen shot above are B, G, and J themselves (annotation is mine), serving oysters.
You can open Windows Media Player directly to http://24.222.25.75:8080 for the live feed.