Apple released a substantial update to its Maps for Canada in earlier in the month, and there are big changes in Charlottetown as part of this:
Apple's "street view" (they call it "look around") is here now, although, from the look of our VW Jetta in our driveway at 100 Prince Street, the photos are more than a year old.
Buildings are rendered in 3D if you toggle that mode on, though the accuracy is spotty (Province House is remarkably detailed, down to the exoskeleton currently in place around it, for example, but the Grand Homburg Hotel skyscraper doesn't appear at all).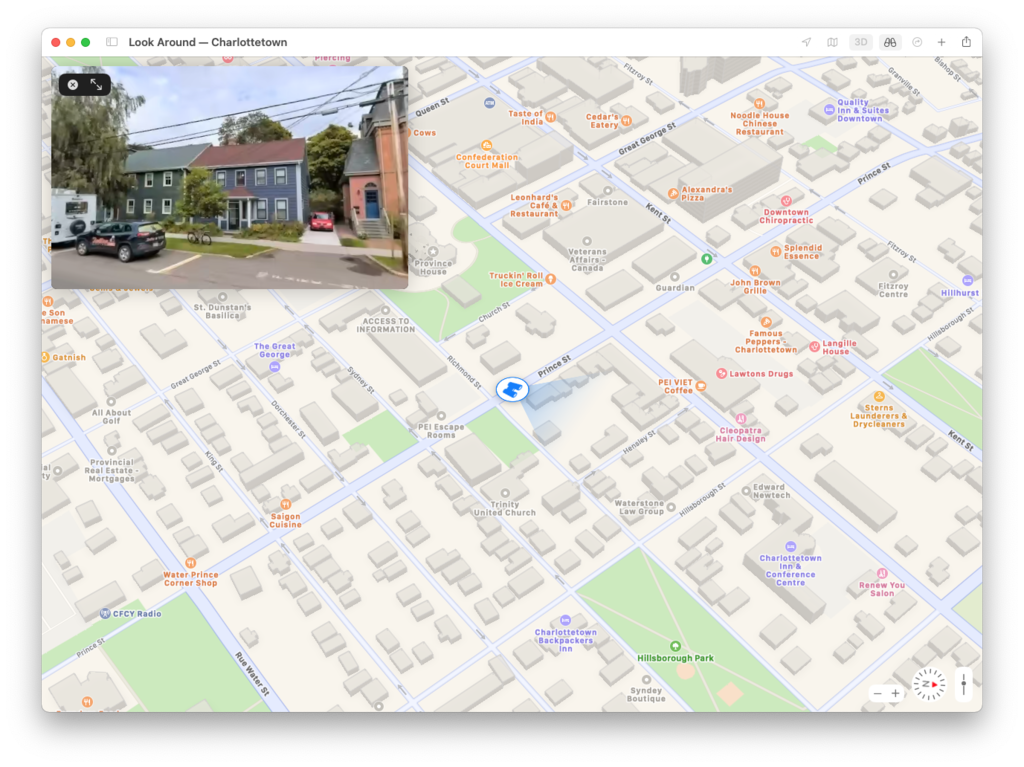 We're still missing cycling directions, alas: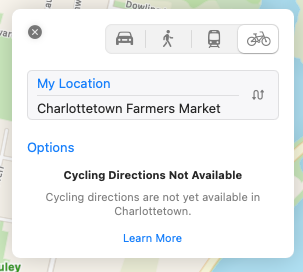 Walking directions are available, though, and a routing from my house to the Farmers' Market shows the Confederation Trail as an option.
While the "look here" photos are old, the street map appears very up to date, with the displaced left turn system at St. Peters and Riverside, which opened very recently, already updated (at this writing Bing Maps is missing this, Google Maps has one half of the displaced left system only and only Here Maps is as up to date as Apple):