If you're around and about downtown Charlottetown for the next while, please pay attention to the buildings around you: there's a lot of ice on the houses and buildings and with the thaw we're experiencing, there are chunks of this ice falling off. Witness the back window of our VW Jetta: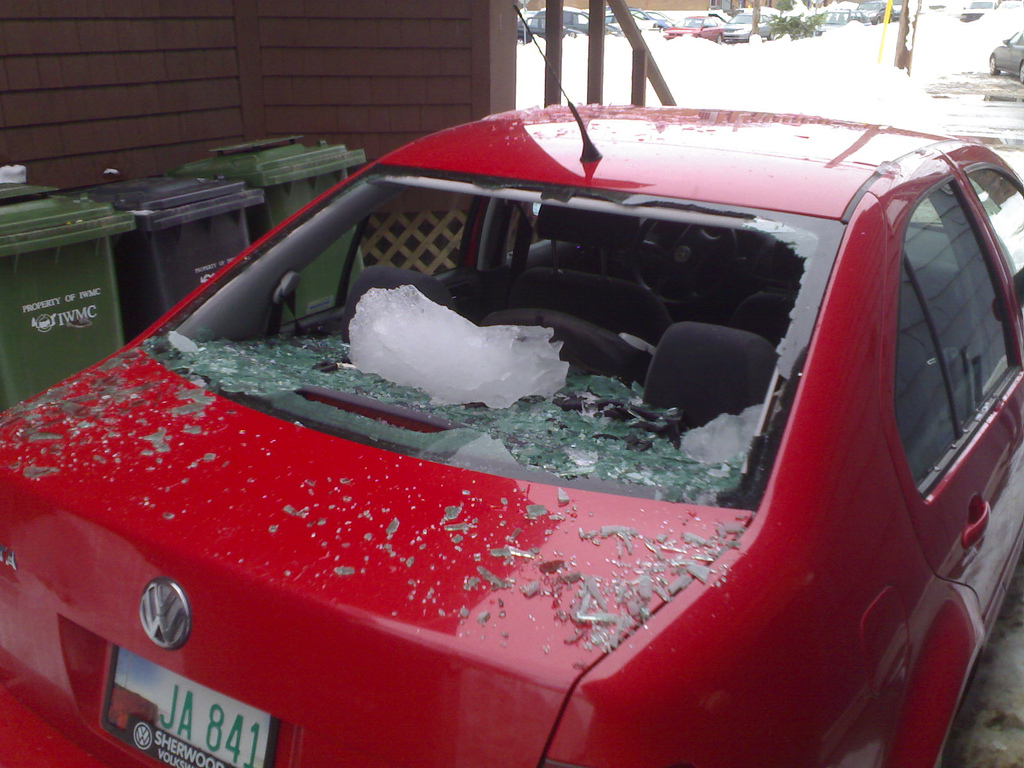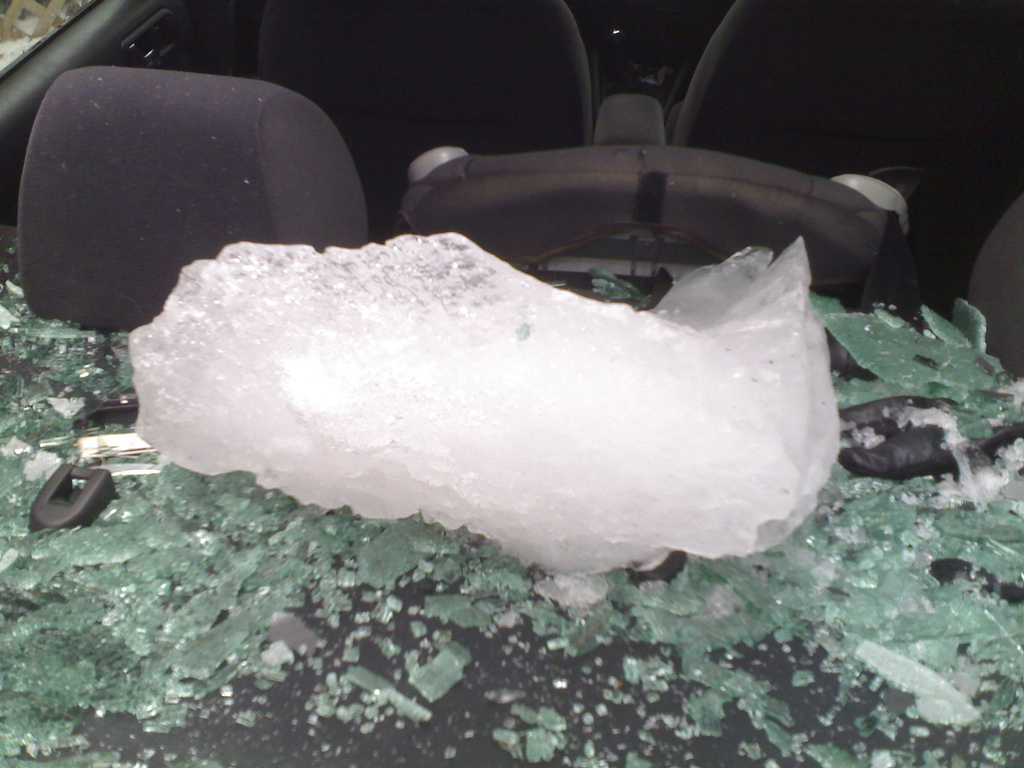 A big meteor-sized chunk of ice fell of the house next door and right through the back window of the car, shattering it completely. Fortunately there was nobody around when it happened, so there are no injuries to report.
I just got back from dropping the car off at Good Guys Auto Glass across the the CBC on University Avenue. I've been watching their television commericals for 15 years during Compass and their advertising investment finally paid off.