Three years ago we found ourselves in the the village of Aniane in the south of France at Au Bonheur des Jardins, a celebration of food and the earth and all things related. Among the things I purchased there were three books from Epure Editions, one on basil, one on olive oil, and one on eggs: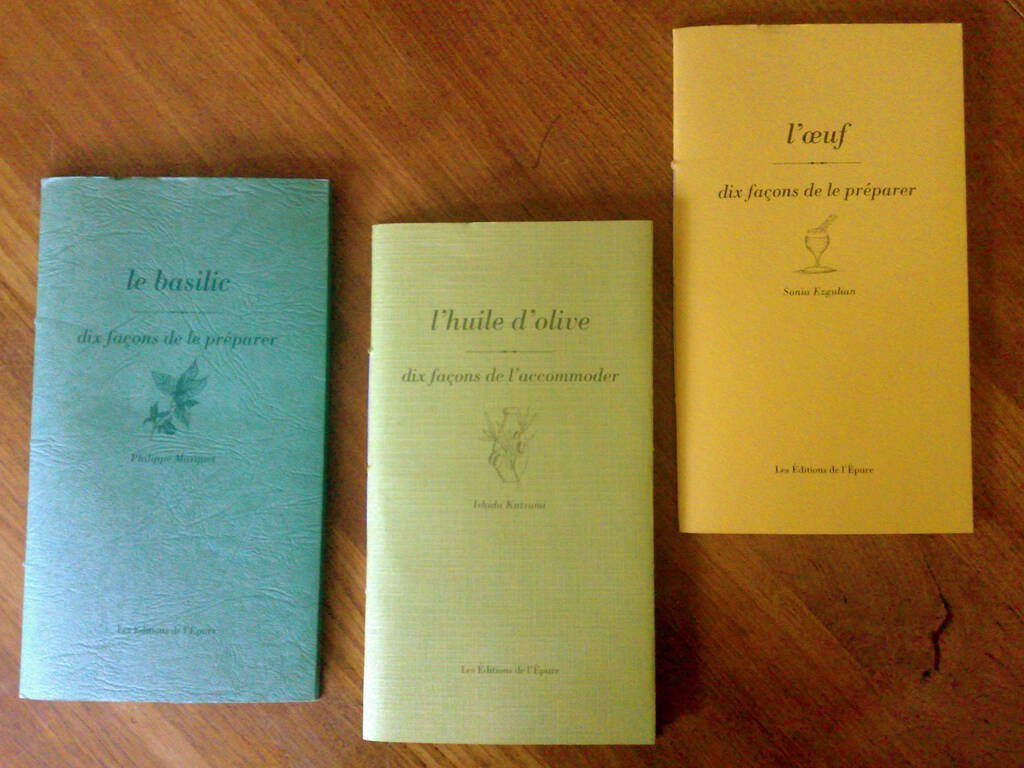 I bought the books mostly because they had beautiful covers, beautiful binding, and beautiful paper. But they are also, for some reason, somewhat unworkable as actual usable books because the inside papers aren't cut: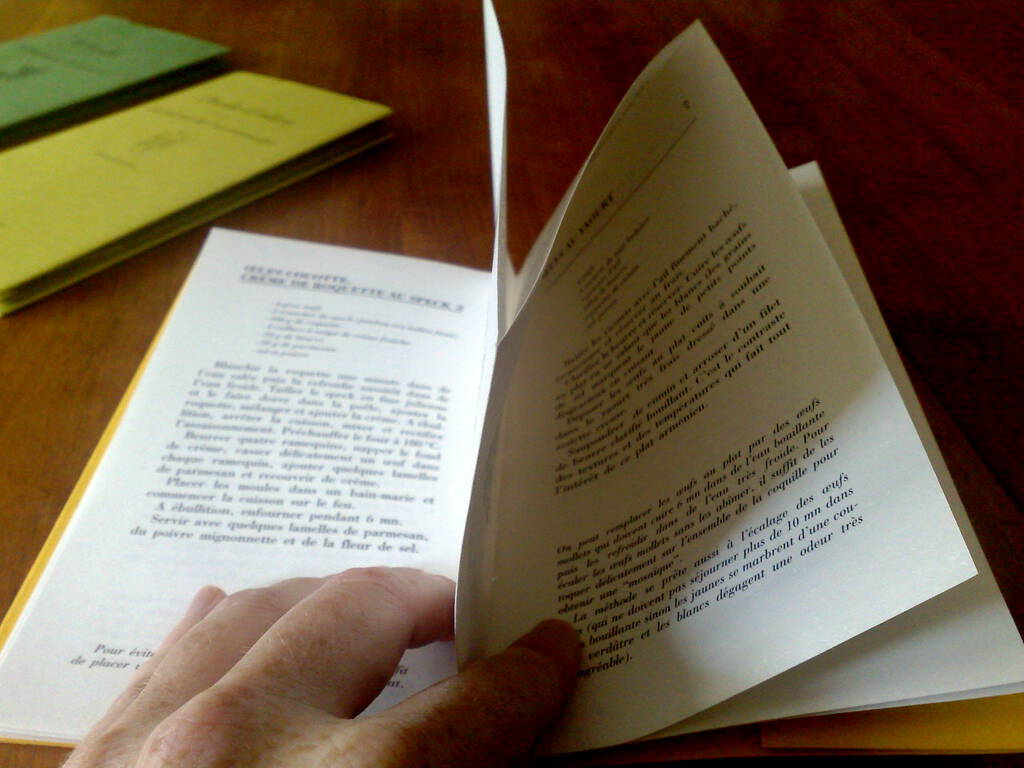 I'm not sure whether this is standard practice, or whether I bought distressed "seconds," but it does make using the books rather difficult, and I'm loathe to slice the pages myself as I'm certain I would butcher the books in the process. I might have to be content with using every second page spread — the ones that don't depend on page-slicing. That recipe for Pêches Rôties au Poivre Long d'Indonésie does sound quite tasty.