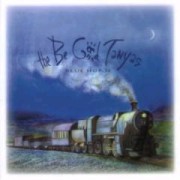 If you are looking for a new direction in your musical tastes, you cannot go wrong with the the Be Good Tanyas, a self-described "group of ramblin' gals" from Vancouver.

I heard them for the first time on KPIG's Please Stand By live music show this past Sunday (listen here), and immediately ordered their album Blue Horse. It arrived today (such is instant gratification in the modern age).

Their music is bluegrassy folk. Simple instrumentation, elegant vocals. If you liked Michelle Shocked's Texas Campfire Tapes (i.e. Michelle Shocked before she went all "big band"), then you'll like this.