How do we develop our daily living consumable tastes? I have no idea. But I've been using Ban-brand antiperspirant for as long as I can remember, the unscented variety, as I've no wish to smell like "fresh cotton" or "satin breeze," two of their other varieties. Here's a photo I took in a Boston hotel in 2012 showing it as part of my gels-and-fluids collection in my luggage, along with toothpaste, hand sanitizer, gold printing ink and lip balm.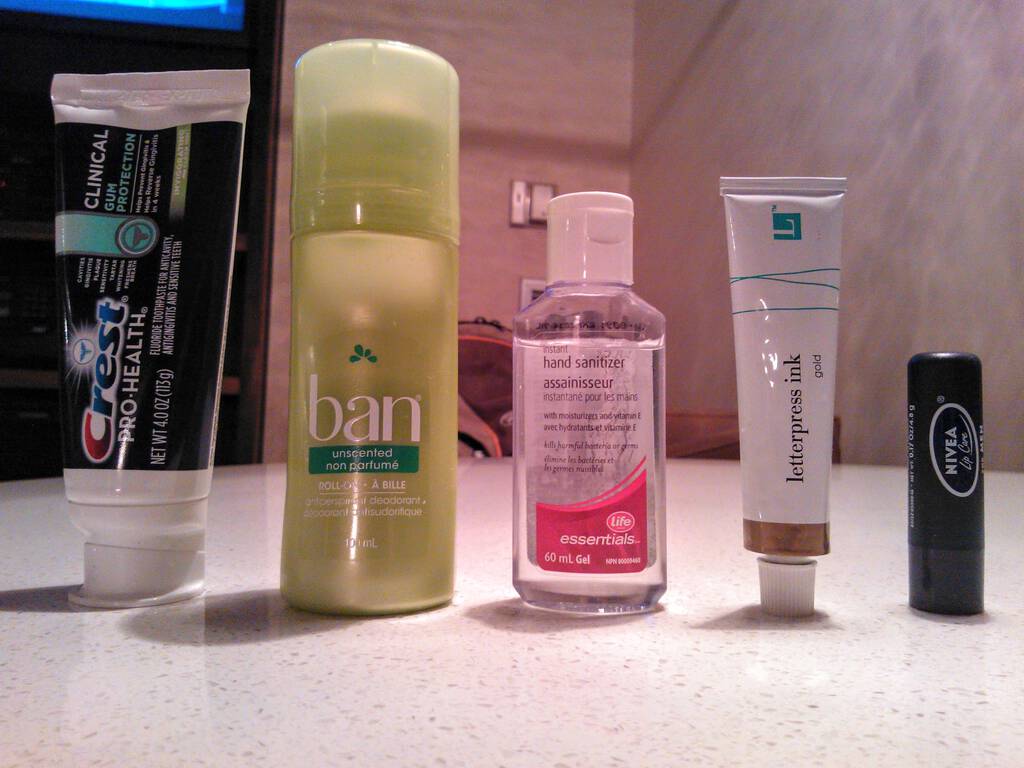 I've had difficulty locating Ban Unscented for the last year or so: sometimes it's available a Sobeys or Shoppers Drug Mart and sometimes it's not, and, more often than not, if it is available it's only in "powder fresh" scent.
Ban is a brand of the Japan-based multinational Kao Corporation, which also owns other familiar brands like Curel, Biore, and Jergens. In other words, it's not a small-batch artisanal deodorant maker.
Last I decided to get to the bottom of the apparent Ban ban on PEI and used the contact form on the Ban website to send a query. The initial response, an automated one, was curious for its inclusion of this mystical incantation:
In addition, please be advised that for increased efficiency, we use message preview panes that allow us to read your message without actually opening it.  If you track how your messages are handled, you may get a message that states that your message was deleted without being read.  Due to how we operate, the tracking message will not be accurate.  You can be confident that we read all correspondence that we receive.
Including that smacks of a "someone thought we deleted their email before we read it — get through to legal and make sure we're protected!!" exchange at corporate. Regardless, this morning came the reply:
We are sorry that you are having difficulty locating our product.

Our products are now sold online only through Walmart.ca and amazon.ca.

Unfortunately, we are not able to sell directly to consumers due to licensing issues.

We hope this information is useful and we look forward to your continued interest in our products.
Sure enough, Amazon sells Ban Unscented for $8.17/container, and Walmart sells it for $3.98/container.
Has it come to this? Must I really go to Walmart for my deodorant?