Back last September I had a new wrist brace cast by Barry MacKinnon at Island Orthotics. The first time I went to use it I found a fatal flaw that prevented it from working: the "squeegyness" of the newly-cast space-age material the brace was cast from preventing my wrist from easily gliding back and forth on my desk.
A quick call to Barry produced a quick solution: he told me to go and buy some baby power and dust the brace with it. I did this, and it immediately solved the problem (although it introduced a new "office smells like baby nursery" problem; I could live with that, though).
I recent months I've been noticing that my otherwise-amazing Apple Mighty Mouse wasn't smoothly gliding about my desk as it used to, and I reasoned that the awesome power of baby powder might help here too, so I washed and thoroughly dried off the mousing area of my desk and then sprinkled a small amount – about 1/8th of a teaspoon – of baby power on the desk and swooshed it all about.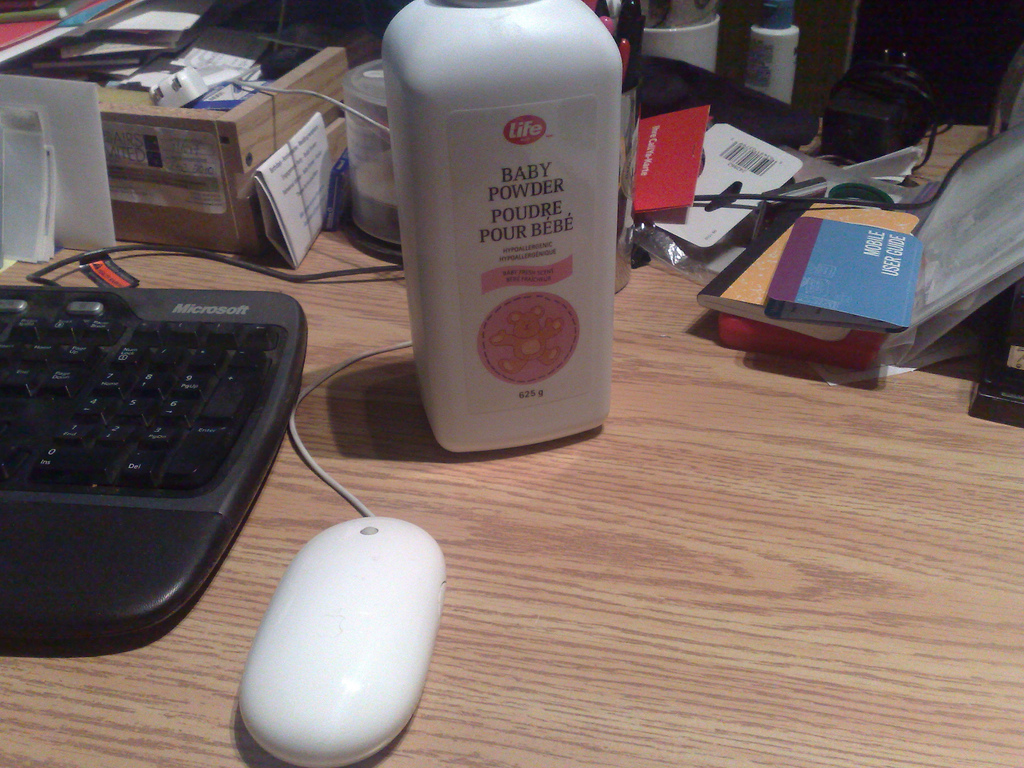 I'm happy to report that the mouse glides about as never before.
Oddly, I have no recollection of using baby powder on actual baby Oliver when he was young; perhaps we did and I wasn't aware, or perhaps the maladies it cures were solved otherwise.