We spent Thursday and Friday nights at the Westwood Residence at Mount Saint Vincent University in Halifax. On the edge of the parking lot near Westwood is The Art Landry Building, a lovely and striking piece of architecture that holds the university's central steam heating plant. Mount Saint Vincent deserves credit for investing in the design of even a workaday building like this.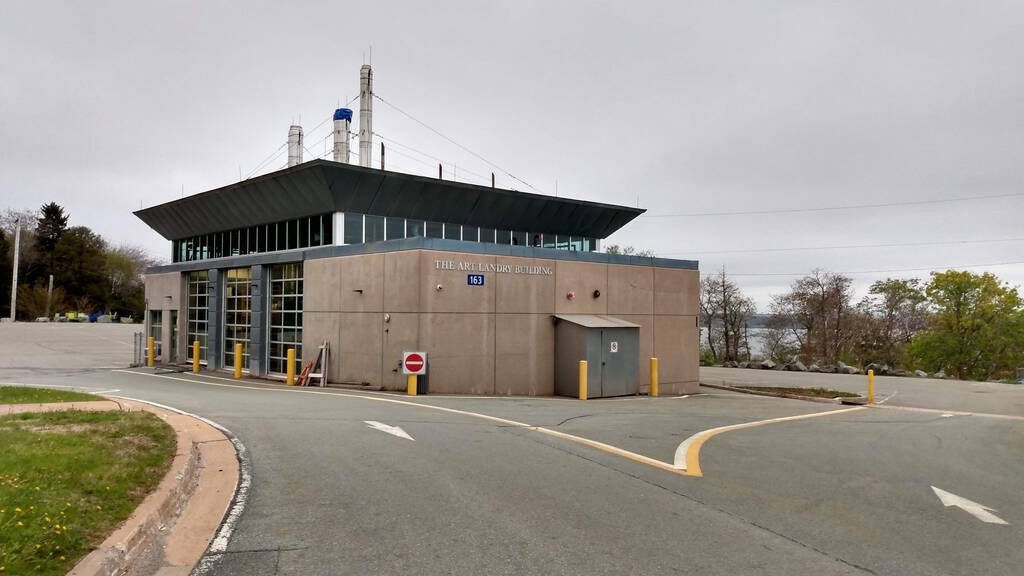 After everyone else had gone to bed on Thursday night, I took a few minutes and made a sketch of the building: it was a good exercise, with its jaunty angles and interesting smokestacks: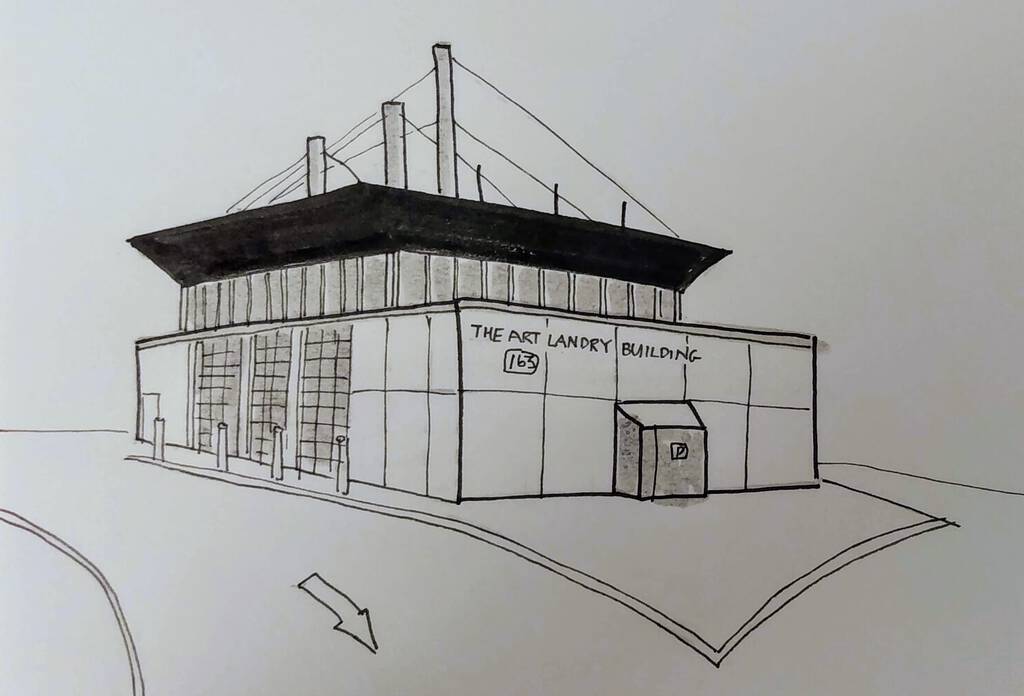 I became curious to learn more about who Art Landry was, and, when I couldn't find anything online, I emailed the university's archivist, and they thoughtfully sent a 1996 press release about the opening of the building that explains:
The building is honor of the late Art Landry, who retired in 1987 as Maintenance Supervisor Mount's Physical Plant Department.

A native of Cape Breton, Landry was a 21-year employee of the university who contributed to numerous construction and renovation projects, including the Seton Annex, The Meadows, and the E. Margaret Fulton Communications project. In her dedication of the building, Mount President Dr. Elizabeth Pan-Johnston commented, "It is the custom of this university to name buildings and other special places after people who have been an important part of our Mount community. Certainly Art Landry was one of them. Those fortunate enough to have worked with him remember him for his tremendous dedication to his work and his unfailing good humor.
I have oft lamented that we are in a pay-for-play era of institutional building-naming where the rich can name the world in their own honour. I much prefer the Mount Saint Vincent model of naming buildings "after people who have been an important part of our Mount community."
The Art Landry Building  opened on May 14, 1996. It was designed by Sperry & Partners.