At the PEI Home and School Federation's 60th Anniversary Concert this Saturday night, March 2, 2013, there will a silent auction of artworks from invited guests. These original works have all been created from a single sheet of bristol board and crayons, and are on the general topic of "memories of public school." Here's the contribution from Catherine: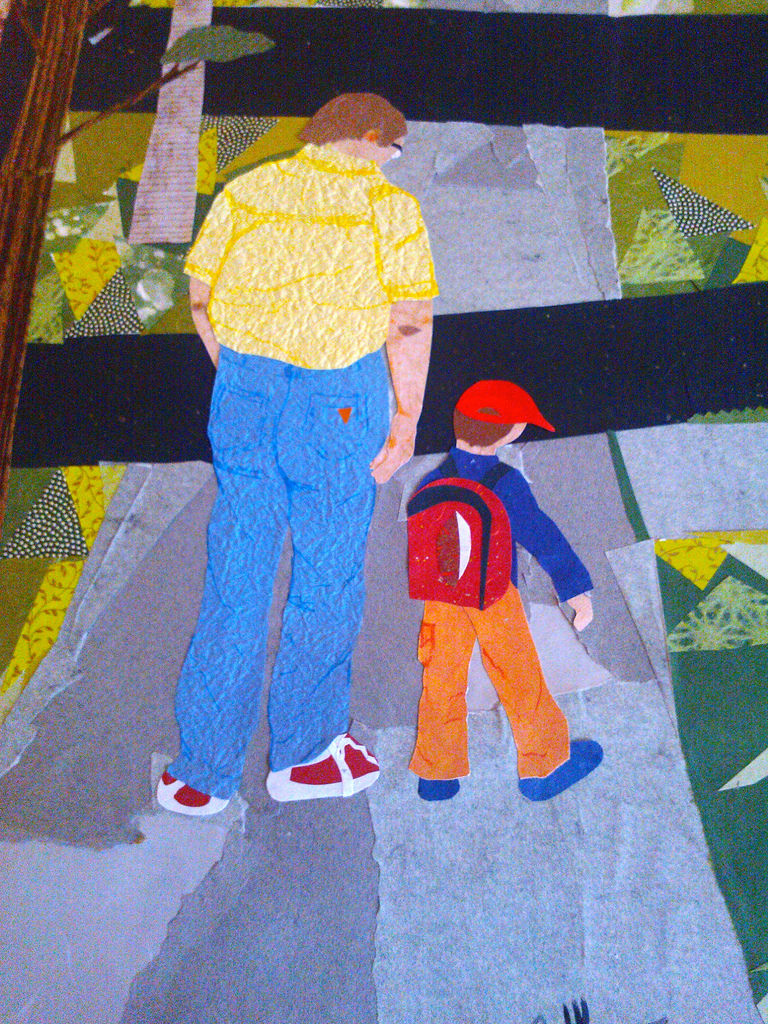 If you're a longtime reader you may recall part of this image from a photo I took on Oliver's first day of school: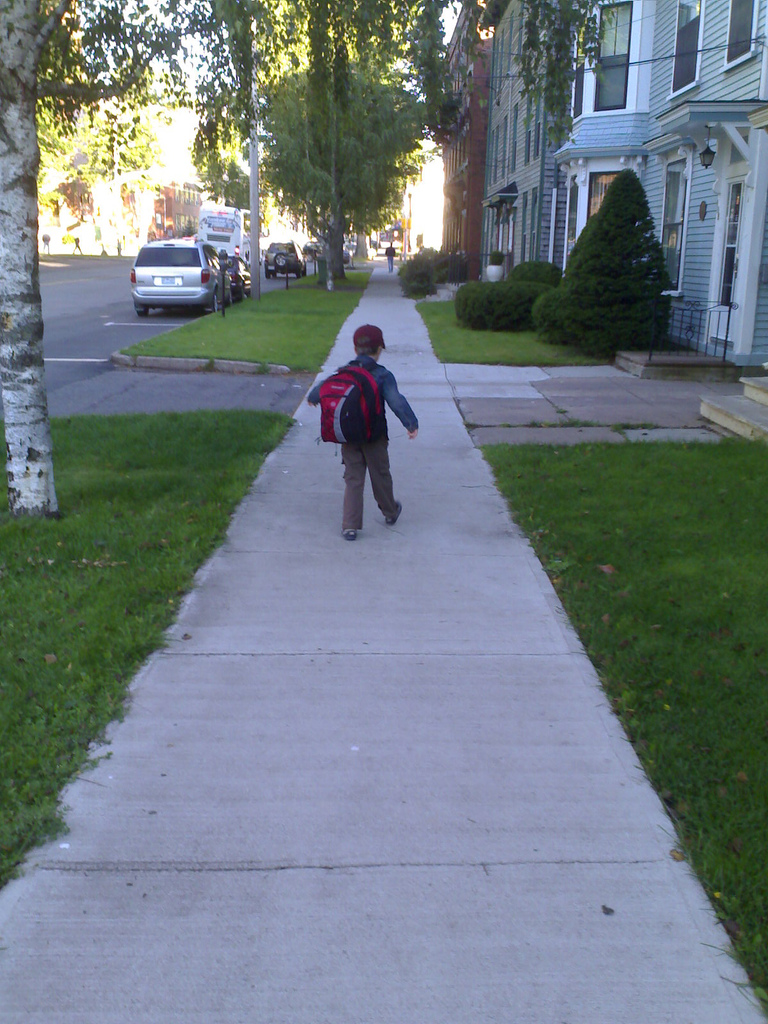 Catherine took Oliver, and added me. My own galpumphy presence notwithstanding, it's a beautiful piece, crafted from Japanese paper ripped and glued to the bristol board (Catherine's never been one for following the rules).
Limited tickets are still available for the event; call the Confederation Centre Box Office to reserve yours soon!