If you start with this Flickr photo you can explore an annotated front door of a standard 20 foot shipping container — just follow the links in the notes embedded in the photo.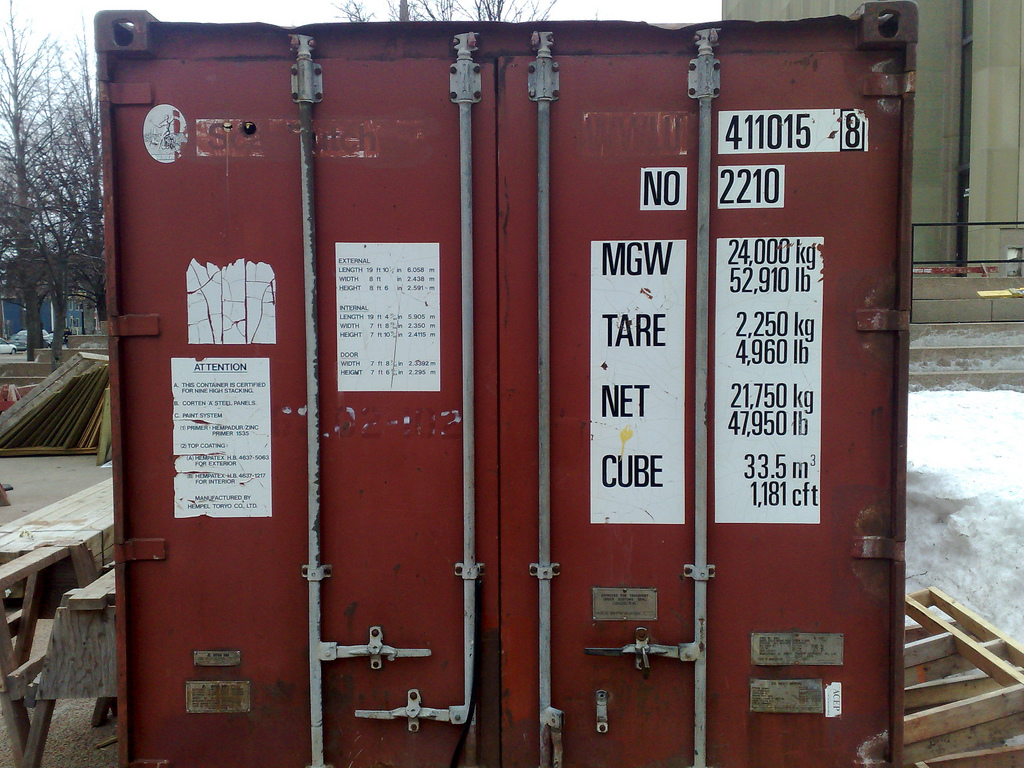 Here's the container itself, being used as a construction storage shed at the Confederation Centre of the Arts renovations: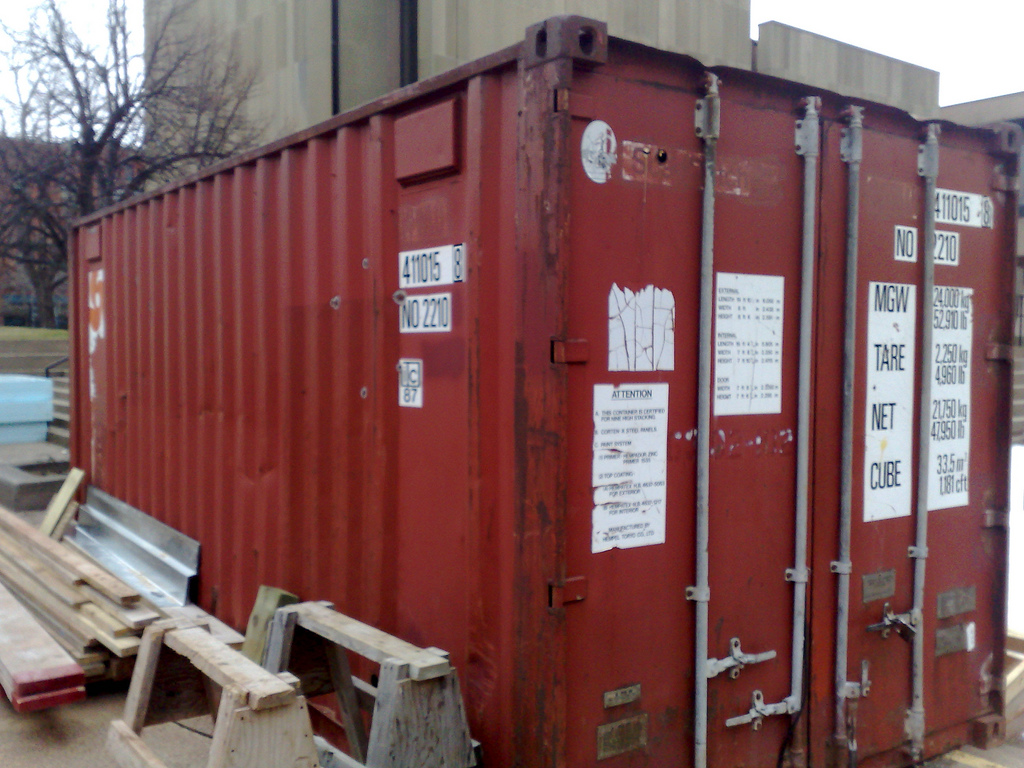 It's amazing how much you can learn about containers, standards, maritime law and Korean manufacturing by studying the plates and stickers on a container:
The container was manufactured in 1982 by Hyundai Precision and Industry Company in Ulsan, South Korea.
The paint, both on the interior (grey) and exterior (rust) came from the multinational paint comglomerate Hempel.
The container was operated by Wallenius Wilhelmsen Logistics, a Norwegian shipping company, but owned by a company called Scalco in the Cayman Islands.
It was branded ScanDutch, "a pool for container shipping between Europe and the Far East… formally dissolved in 1992, after more than two decades of operations." (source)
Safety approval for the container was by the French company Bureau Veritas.