A decade and a half ago, when I was keying in data on hundreds and hundreds of crafts suppliers as part of my job at the PEI Crafts Council, I started to have repetitive stress issues in my right wrist.
After a series of failed consultations with general physicians – one simply told me to wolf down Aspirin and I wouldn't feel the pain – I finally ended up in the occupational therapy department of the Queen Elizabeth Hospital where a cast was made of my wrist and, a few weeks later, I received a custom-molded brace for my wrist.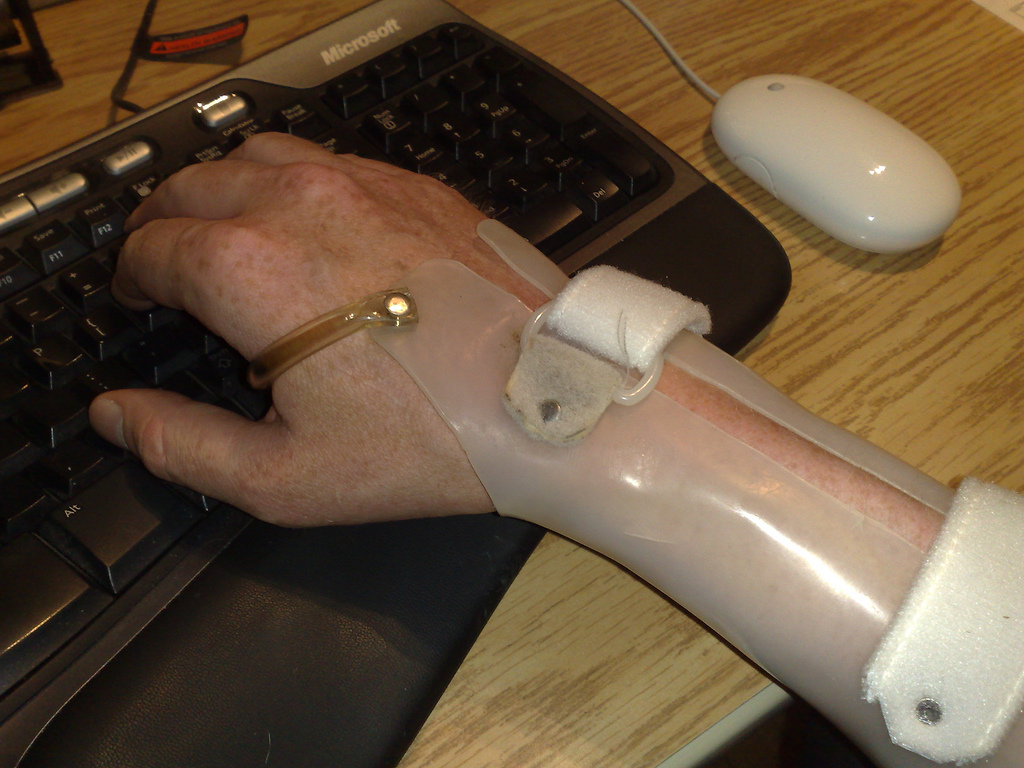 I've been using it to type with ever since, and it's what has made the intervening years of my career as a professional keyboardist possible.
I've been back to the QEH a few times for tune-ups on the brace, but finally, after 16 years, it's starting to wear out – the back velcro gave out a few months back, there's a crack near the front – and I decided it was a good idea to find a replacement before it finally gave out completely lest I be unable to work at all.
Which led me to Barry MacKinnon at Island Orthotics this morning. Barry took a look at my brace, decided he could keep it working for a while longer but that he could also make me a new one (the snazzy new Velcro you see in the photo above was put on today). And so I was ushered into a side-room and after a few minutes of work my right arm looked like this: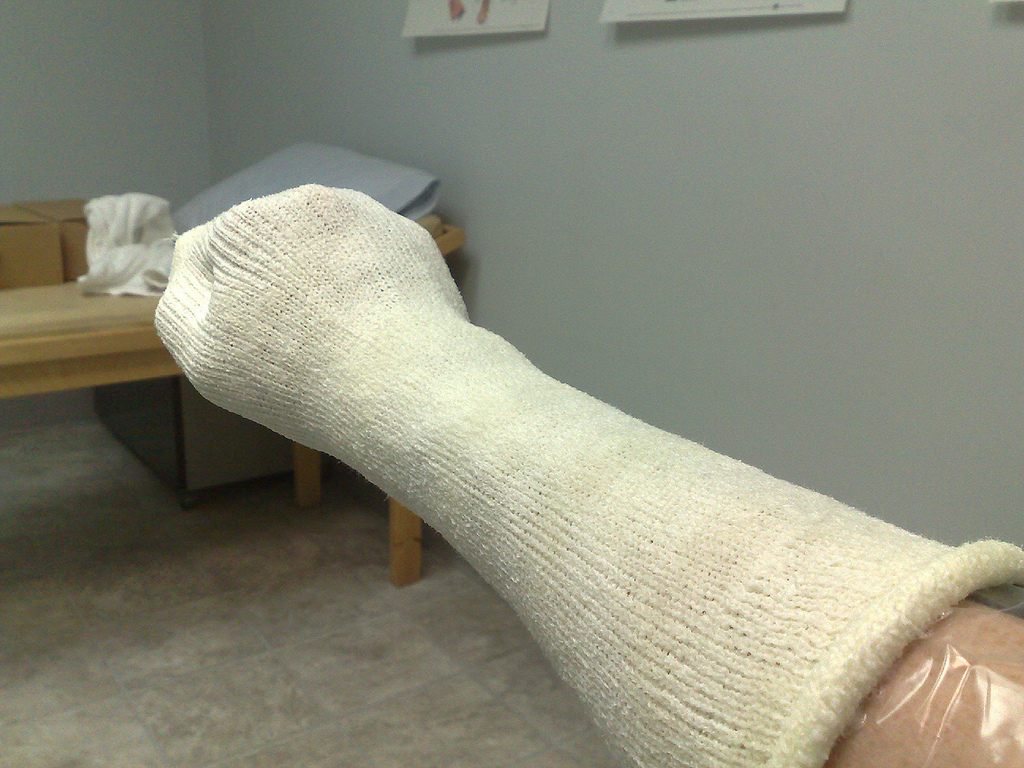 In a week or so I'll return to pick up my new brace, meaning that my career can continue should I accidentally melt or otherwise destroy my trusty long-time wrist companion.
Barry has a fascinating shop in the basement of the Polyclinic on Grafton Street, filled with grinders and benders and melters and all other manner of machinery that allows him and his staff to make everything from wrist braces to replacement limbs.