Confusion has reigned out at the University of PEI Sports Centre for the past month as the general locker rooms have been closed for renovations and smaller team locker rooms temporarily re-purposed for we fitnessing civilians. A situation made somewhat more complicated by the impending switch to a more secure access policy for the entire facility that will involve much more card swiping to gain entry.
Now confusion of this small scale is usually something that can be mitigated by strategic use of signage. And on the card-swiping front there were clear notices posted well in advance all over the place.
As to the locker rooms, well: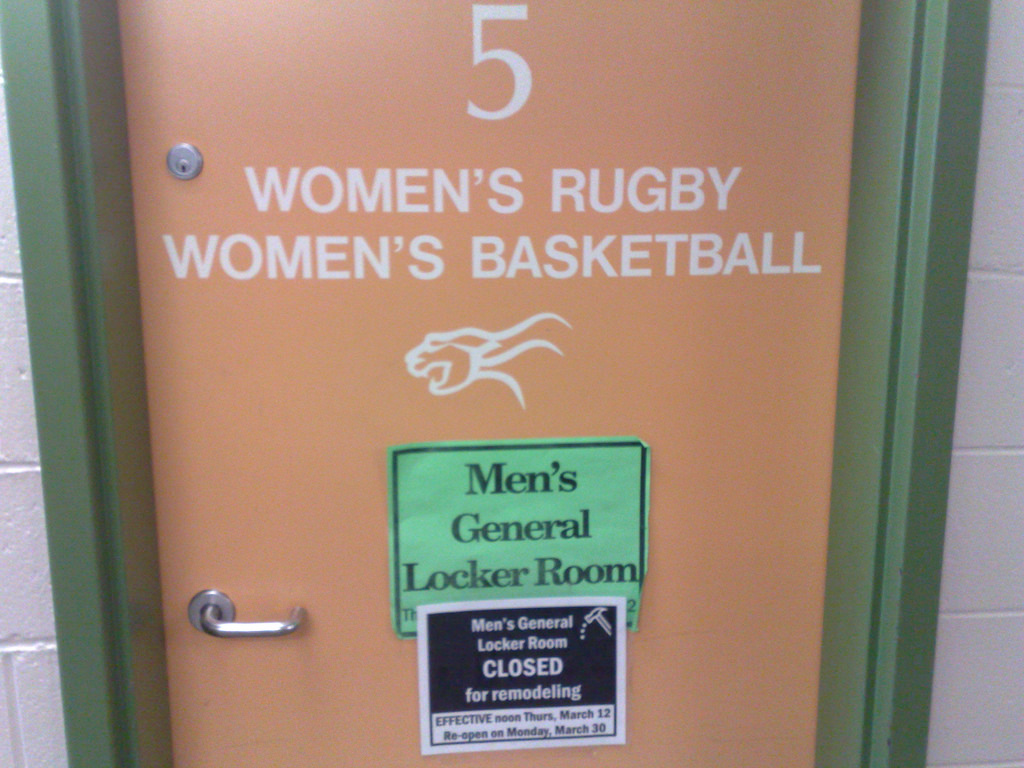 Setting aside the fact that the dates have slipped (it's 5 days after the March 30 reopening date promised), the overlapping mess of signs says, in essence "don't go here; no, wait, yes go here; no wait, don't go here."
Perhaps I quibble about something trivial? But working out, at least for me, is already fraught with enough stress (remember locker combination, avoid accidental penis gazing, remember to drink enough water, don't die, etc.) that problems left gaping that could easily be solved by better communication are confounding.