My colleagues at Robertson Library have been hard at work in recent weeks publishing the audiobook and ebook versions of the Alex B. Campbell biography by Wade MacLauchlan.
Librarians are nothing if not keen to innovate, and so among the various ways you can buy the audiobook is pre-loaded on its very own MP3 player.
It's Alex Campbell, in a tiny plastic box: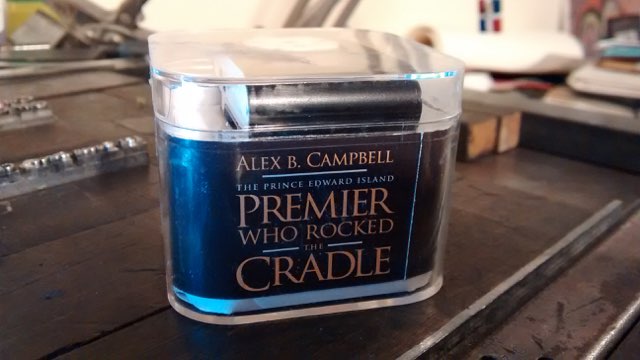 If you're looking for a more conventional audiobook format, the book is available as a download, on a USB stick, and in a massive CD set.
My small contribution to the effort has been to work to put the ebook and audiobook on sale in iTunes, on Google Play and on Audible. This has turned out to be akin to opening a hornet's nest full of complicated paperwork and technical requirements, so it's slow-going. It has born some fruit, however: you can now purchase the eBook from Google Play. Others to follow.