When you have a layover at an airport en route to somewhere else, my number one recommendation is to leave the airport.
You need to have enough time to do this — 3 or 4 hours is the minimum.
And somewhere to go.
But there's almost always somewhere to go. Even if it's old bridges and free manure. Or a nondescript place to type.
For my 7 hour layover at Pearson Airport in Toronto today I was able to call upon my helpful Ontario family — Mom, Dad and Mike — who generously fetched me from the airport and drove me out to the McMichael Collection in nearby Kleinberg. It was a nice, crisp spring afternoon. We breezed to the gallery in 20 minutes, enjoyed a pleasant lunch in the restaurant in the gallery's Great Hall, and then spent 90 minutes touring the collection.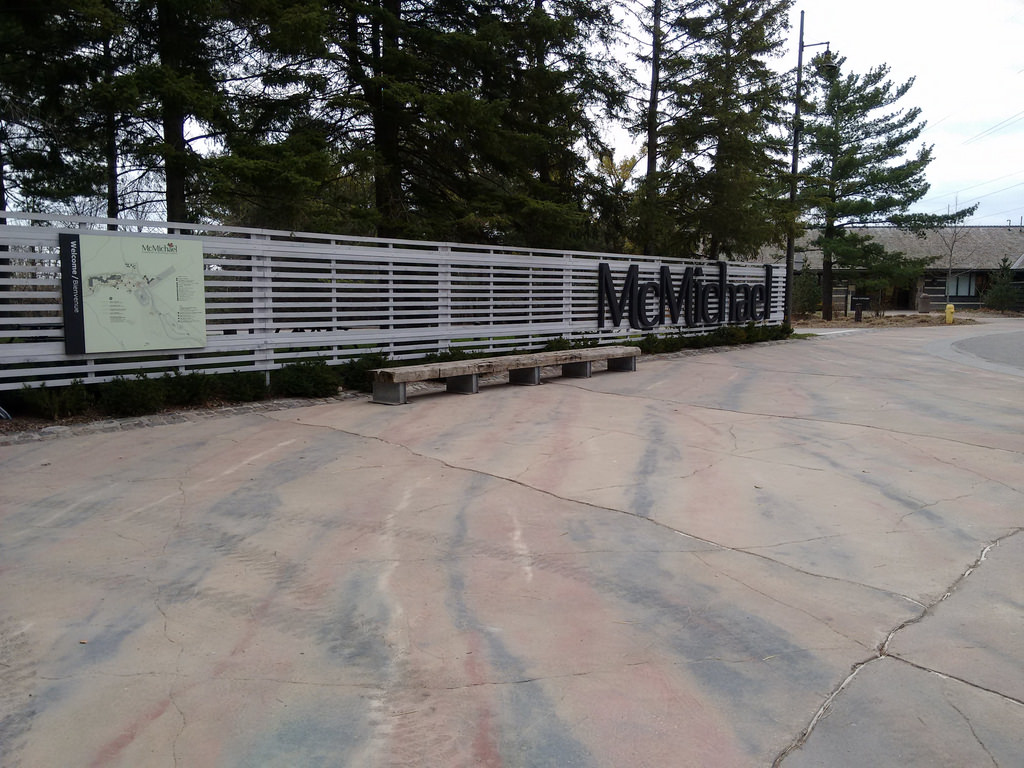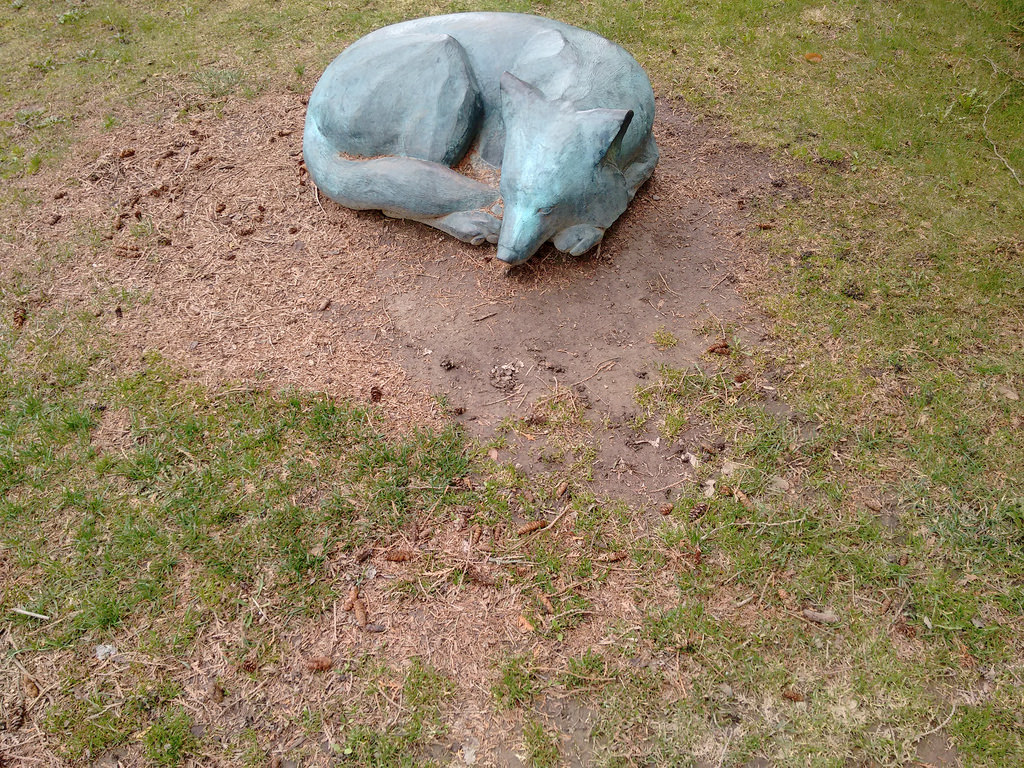 I was back at the airport by 5:00 p.m., through security in about 30 minutes, and then faced with another three hours until my flight for Copenhagen departed.
What to do?
It turned out that Pearson's international jetty supports a "sit at a table in a comfortable chair, use our iPad for free, and we hope you'll order some food" model throughout.
I set myself down, plugged in my various devices (each seat has two mains outlets and two USB ports), and ordered up a sandwich and a cup of peppermint tea from the ordering app on the iPad. I didn't have to talk to anyone (there's a credit card terminal at every table too). And about 5 minutes later my food arrived. I tapped my laptop into the free airport wifi, and enjoyed a pleasant, if exorbitantly-priced, supper while I surfed the net.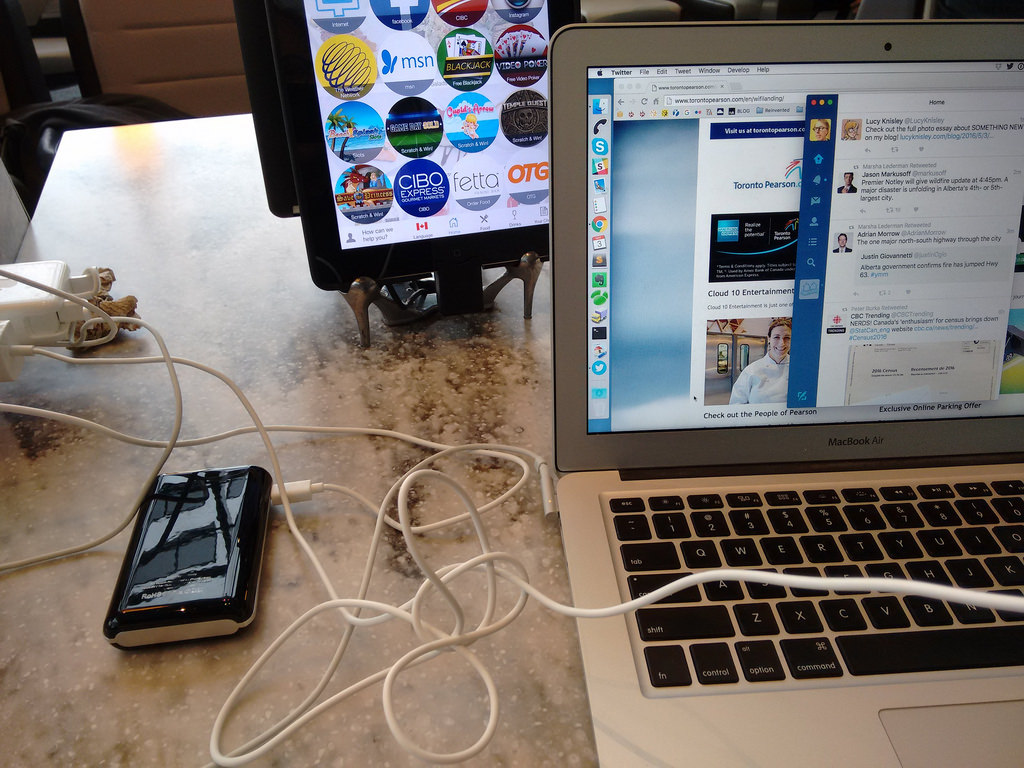 Which is to say that my number two recommendation when you have a layover — or, indeed, any time to spend at the airport — is to do whatever you can to construct a non-airport-like situation.
Sit at a table, not one of the uncomfortable, stress-inducing lounge chairs.
Plug in some headphones.
Do anything you can to avoid sucking in the anxiety that courses throughout the ether of the airport.
And pay $24 for a mediocre sandwich and a cup of tea. Believe me, it's worth it.