"Wow," I say to myself, "Air Canada has terrific fares from Halifax to London." Terrific like $361 return, which, at least on the surface, is the airline's lowest fare on this route in years: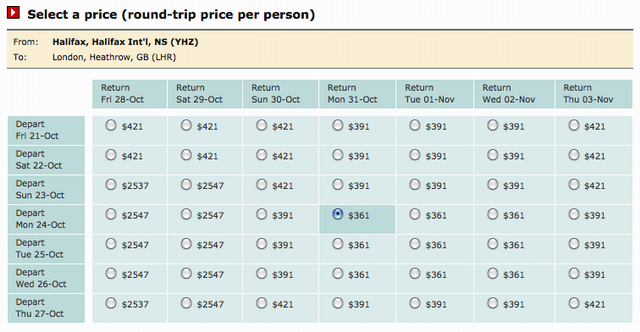 After selecting specific flights for these dates, though, the "deal" of a $360 return fare somehow adds up to $950.09, or almost $600 more than the fare first seemed: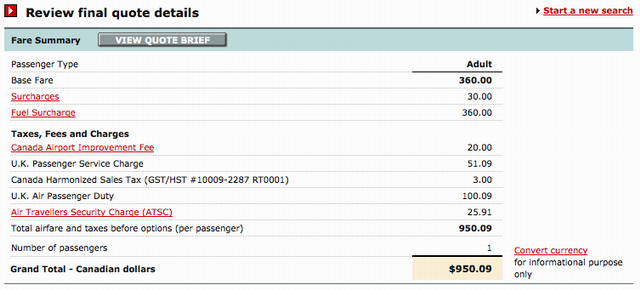 I have no issue with Air Canada not including the items beyond its control – taxes and charges that the airline collects on behalf of governments – in the fare quote, but charging a non-specific "surcharge" of $30 and a "fuel surcharge" of $360 additional, seems just plain wrong to me.
Air Canada's fare for Halifax to London return is $750, not $360.
I don't have an issue with that $750 fare and, indeed, air travel should be more expensive than it is. But we wouldn't condone being charged a "warming fee" at the coffee shop nor a "sidewalk clearing fee" at the hardware store, and we shouldn't condone the artifice of late-stage surcharges for airline bookings.
It's time that Air Canada simply and honestly communicated, up front, what it costs to fly.