Prince Edward Island is missing Miꞌkmaq-language place names on OpenStreetMap, something easily resolved using this list from the Miꞌkmaq Confederacy.
Here's how.
Go to OpenStreetMap.org and search for the English-language place name. Say, Beech Point: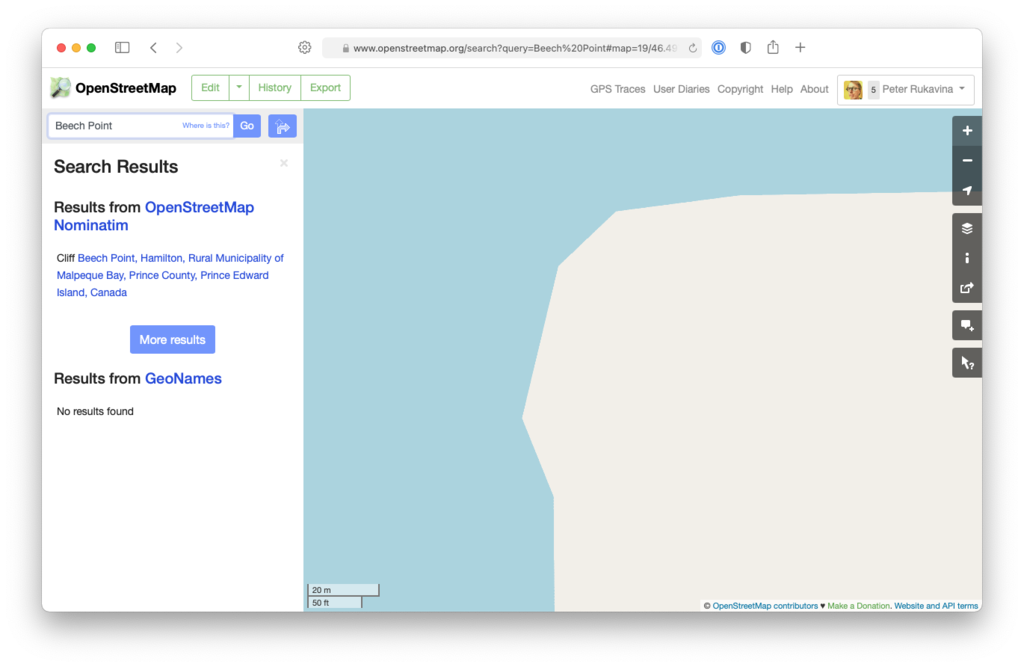 Click on the search result, and then Edit (creating an OpenStreetMap account in the process, if you don't already have one).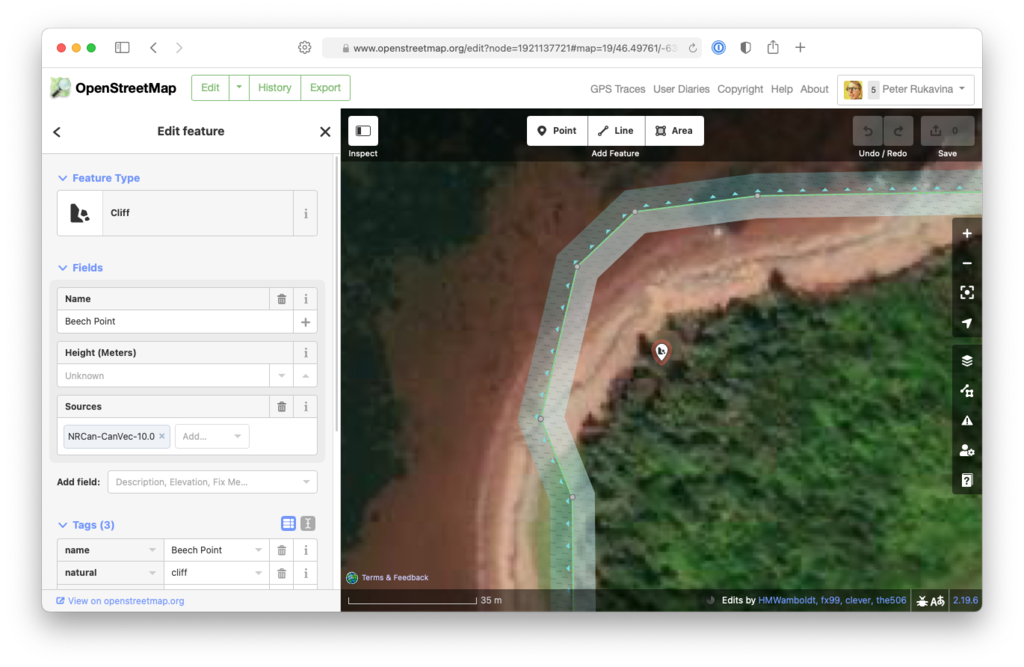 Scroll down to the "Tags" section and click the "+", and then enter name:mic for the tag name, and the Miꞌkmaq name as the value: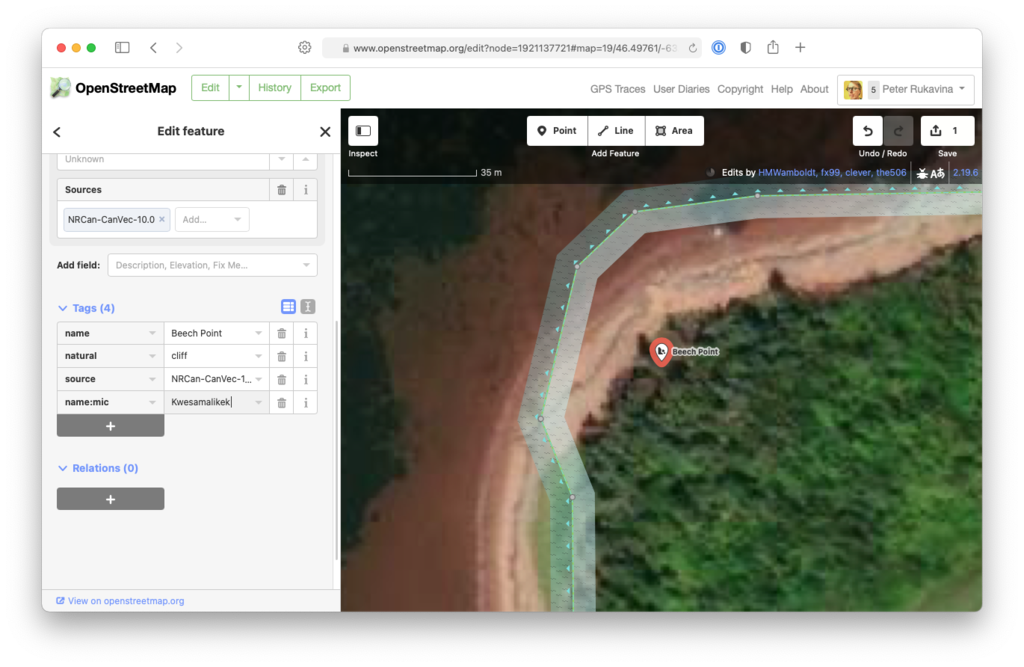 Click the "upload" button (upward-pointing arrow) in the top-right corner of the map, and add a note indicating what you entered, and click Upload.
As you go along, you can use this Overpass Turbo link to see the list of Miꞌkmaq names already added: