This weekend was the weekend of the 70 Mile Coastal Yard Sale, a seemingly endless opportunity to acquire mouldy books, stuffed animal characters from cancelled kids TV shows and souvenirs from Branson, MO. So G., Oliver and I headed out as usual along the Trans-Canada toward Wood Islands, battling more traffic than in previous years, in search of elusive bargains.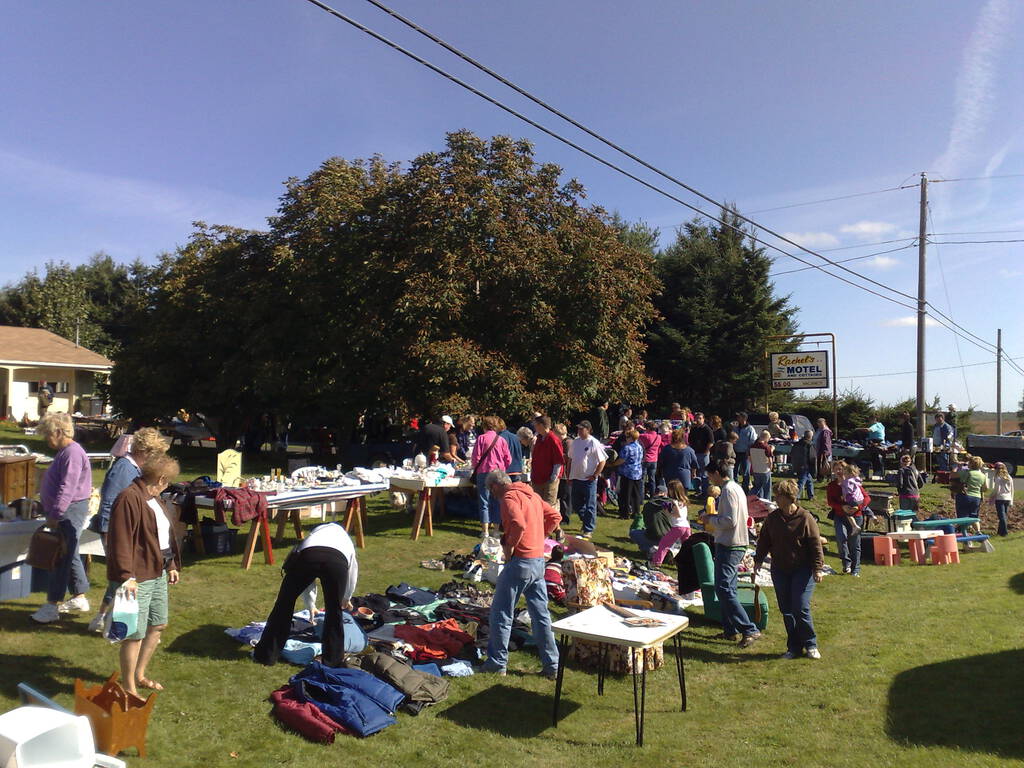 My big finds of the year were the Amazing Race DVD board game ($5 — paid too much, but it was my fault) and a set of artistic Crumpler alphabet fridge magnets (25 cents). Oliver was convinced to buy a candle for Catherine by a former classmate who did a very effective selling job, and G. made his usual book and ephemera purchases.
The shopping ended in Murray River where we had lunch on the patio at Finnan Haddie Bistro (where they make a very nice onion ring and a credible BLT, but need more than just one washroom).
We circled back up through Montague to check out the new bridge and were back in town around 4:00 p.m., each of us more exhausted than the other.