I took the overflights of PEI data that I visualized earlier for an 18 hour period and extended the visualization to include the last 5 days of overflights. Here's what it looks like: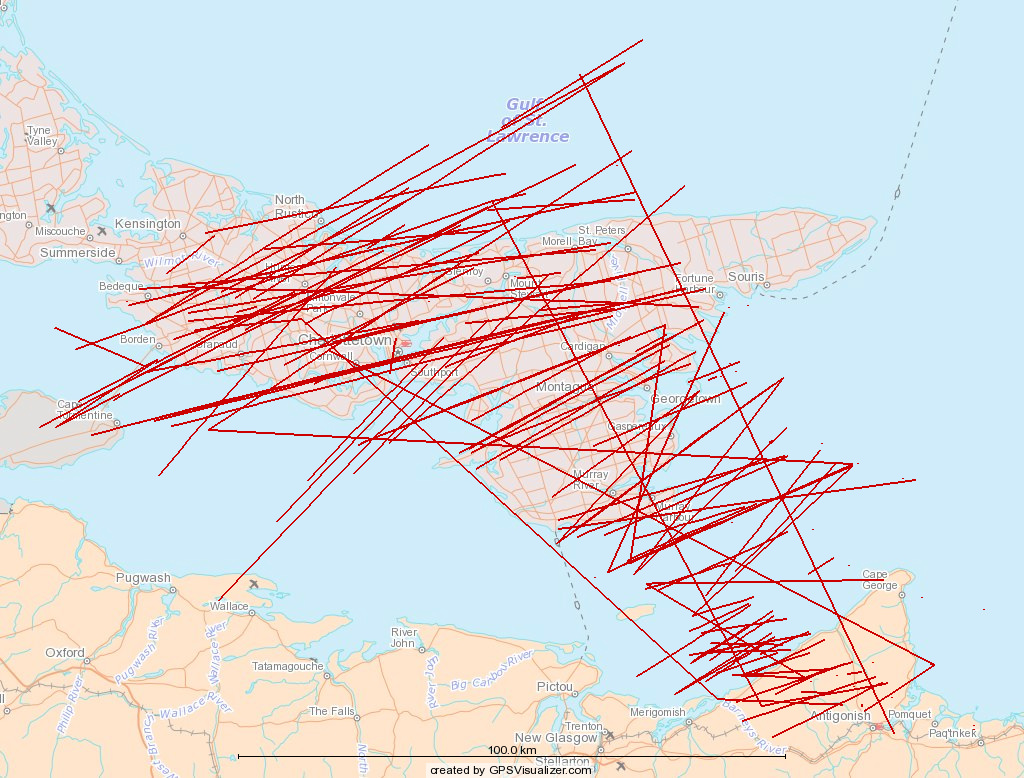 Here's the same data, but converted into a KML file and loaded into Google Earth, with altitude as well as latitude and longitude used to draw the tracks: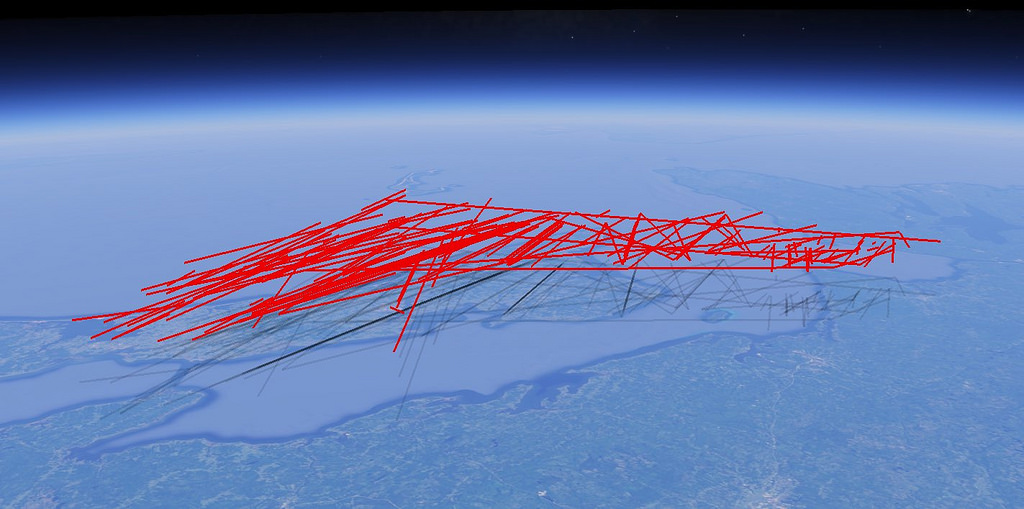 In this image, the intensity of the shadow clamped to the ground tells you something about how frequently a given path has been followed.
Here's the KMZ file that you can load into your own Google Earth to see the data from different perspectives.