On our way over the Hillsborough Bridge on Boxing Day, I took this photo of the side of a semi-trailer parked on the trail construction site.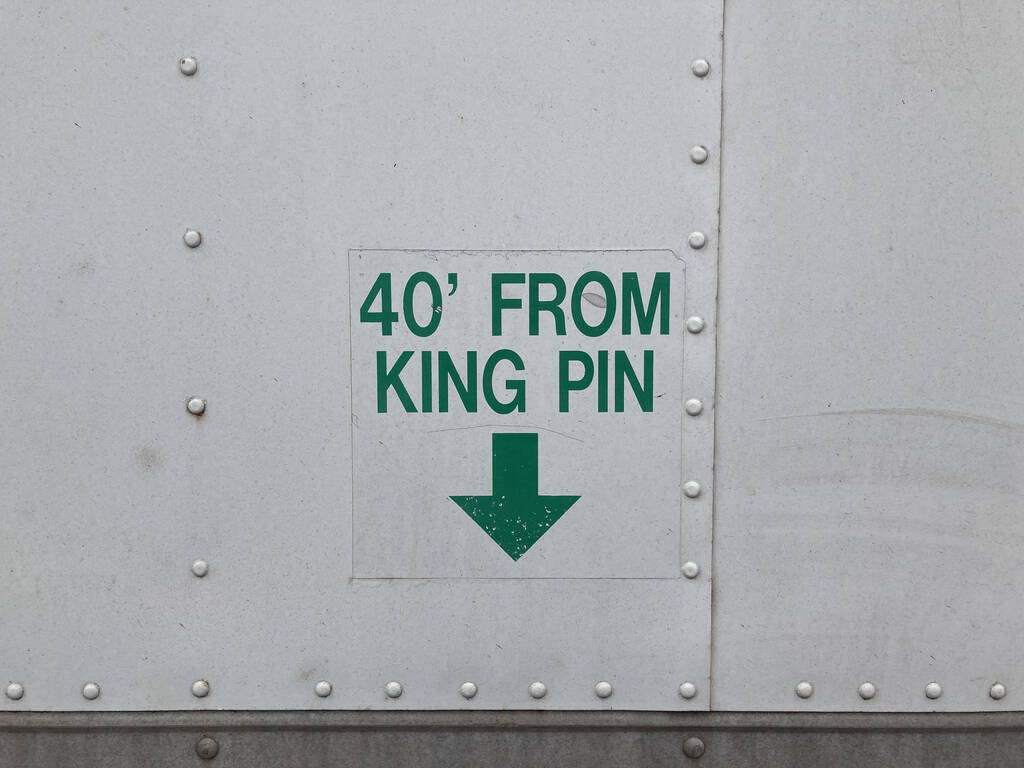 Following up later in the day, I fell down a fascinating rabbit hole, learning about the "king pin to rear axle distance," and why this is important.
The "king pin" is the place where the trailer attaches to the truck pulling it. The 40 foot distance is important (and thus labelled) because in California there's a regulation, known colloquially as the "Bridge Law," that on a typical 53 foot trailer, the maximum distance from the king pin to the rear axle is 40 feet, and the weight over the axles cannot be more than 34,000 pounds.
The 40 foot distance varies from jurisdiction to jurisdiction; California's in the shortest limit, and thus a kind of effective baseline.