While looking through the collection of old videotapes in the collection of the Robertson Library at UPEI yesterday I came across and 1986 profile of Old Home Week reported by Scott Russell.  Part of the profile included an interview with a young Kevin "Boomer" Gallant:
Here, 23 years later, is slightly-older Boomer Gallant, in a full-page newspaper ad for Compass that appeared in today's Guardian: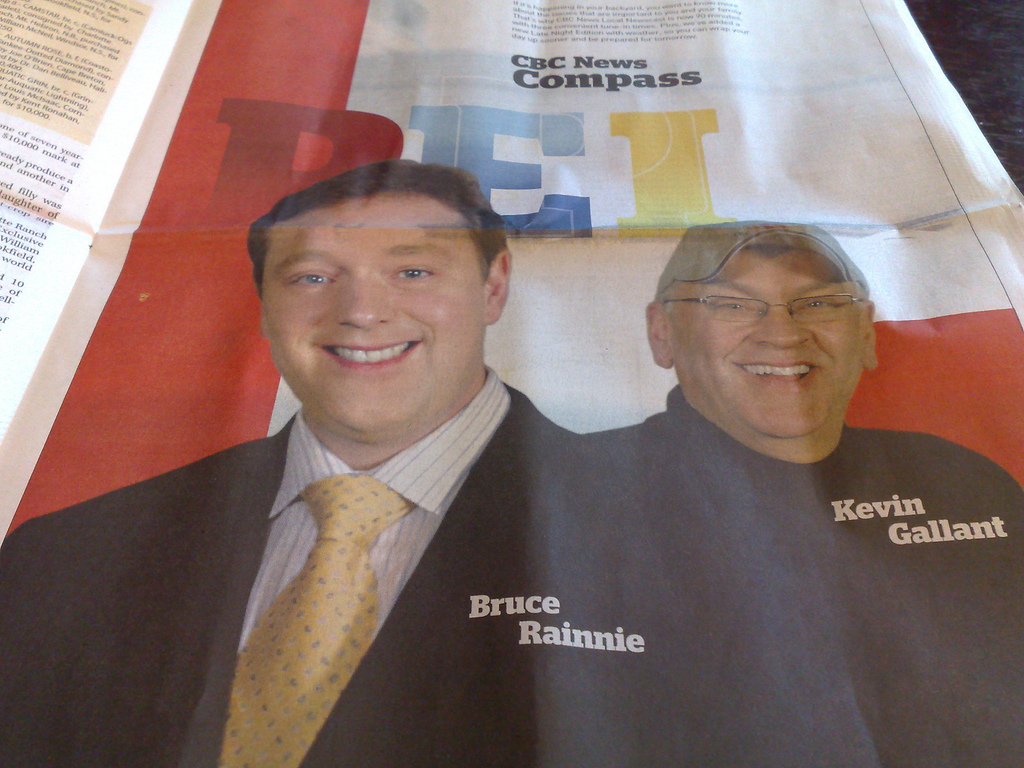 Update: The original UPEI cataloging record for the videotape listed it as being from 1976. When it turned out that Scott Russell would have been 18 years old if this were in fact the date – something helpful readers pointed out – Simon Lloyd at the Robertson Library dug further and found the date was incorrect: it was a 1986 profile.  I've updated the post accordingly.