Okay, maybe I exaggerate. A little.
The Canadian federal government, through its Department of Public Works and Government Services, maintains a web-based directory of public servants. They call it GEDS, and this is what you see when you arrive there: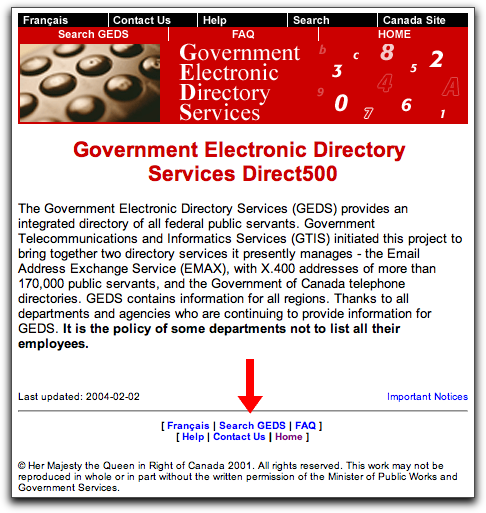 I added the Big Red Arrow myself.
I've used this page dozens of times, and every time I do, I get confused about where I actually search.
You would think that this gateway to a valuable, up-to-date resource would have a big "search here" button. Or maybe even a search box right on the page.
But, no: you have to click on the little tiny "Search GEDS" link at the bottom of the page. Granted, that click takes you to a page with a nice search box. But I wonder how many people never find their way there.