Today's project at Druckwerkstatt here in Berlin was a full Moon calendar – Vollmond Kalender – for 2012, an attempt to bring together my Old Farmer's Almanac self with my printing self.
Last night, in preparation, I started with the Almanac.com Full Moon Dates page, then translated the month names into German (when in German, print as the Germans do, I reason).
When I arrived in the studio this morning my first task was to search through the drawers of wooden sans serif type to assemble each month and its corresponding date, a significant challenge given that many of the fonts are incomplete (and that I wasn't willing to go the "mix and match typefaces" route, at least not within words). This took about 45 minutes.
Next, I had to find a way to jigsaw puzzle all of these months into a rectangular shape suitable for printing; this took about two hours, give or take, and I went through several iterations and several tweaks of the final version.
Here's the layout I started with: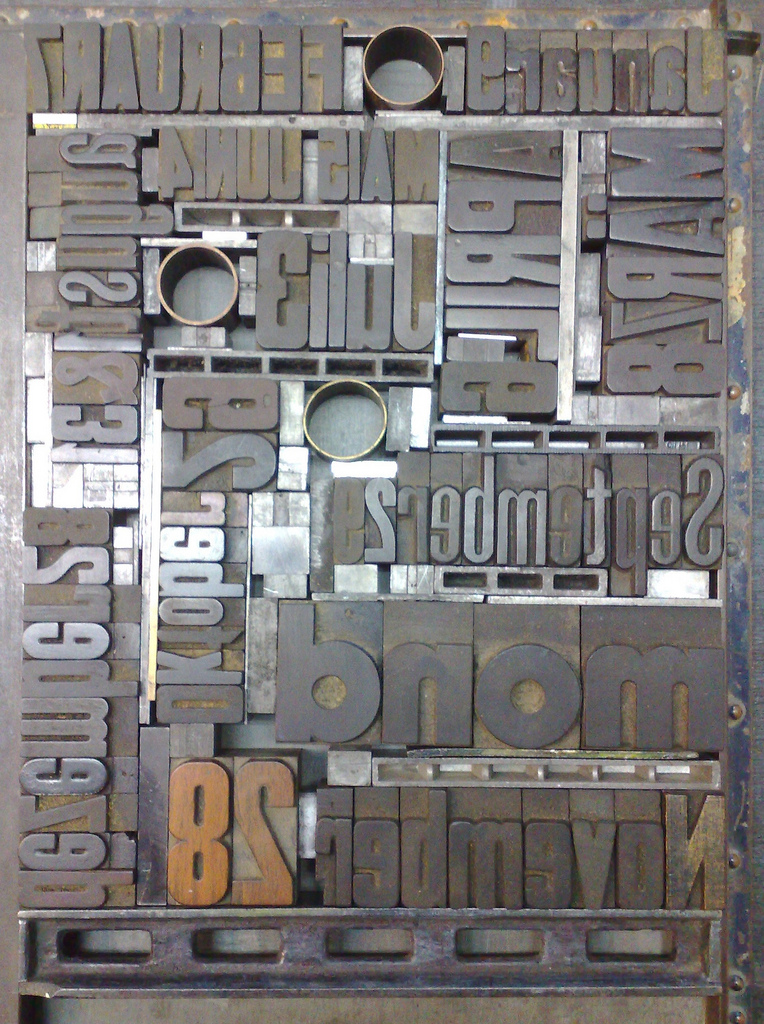 And here's what I finished up with: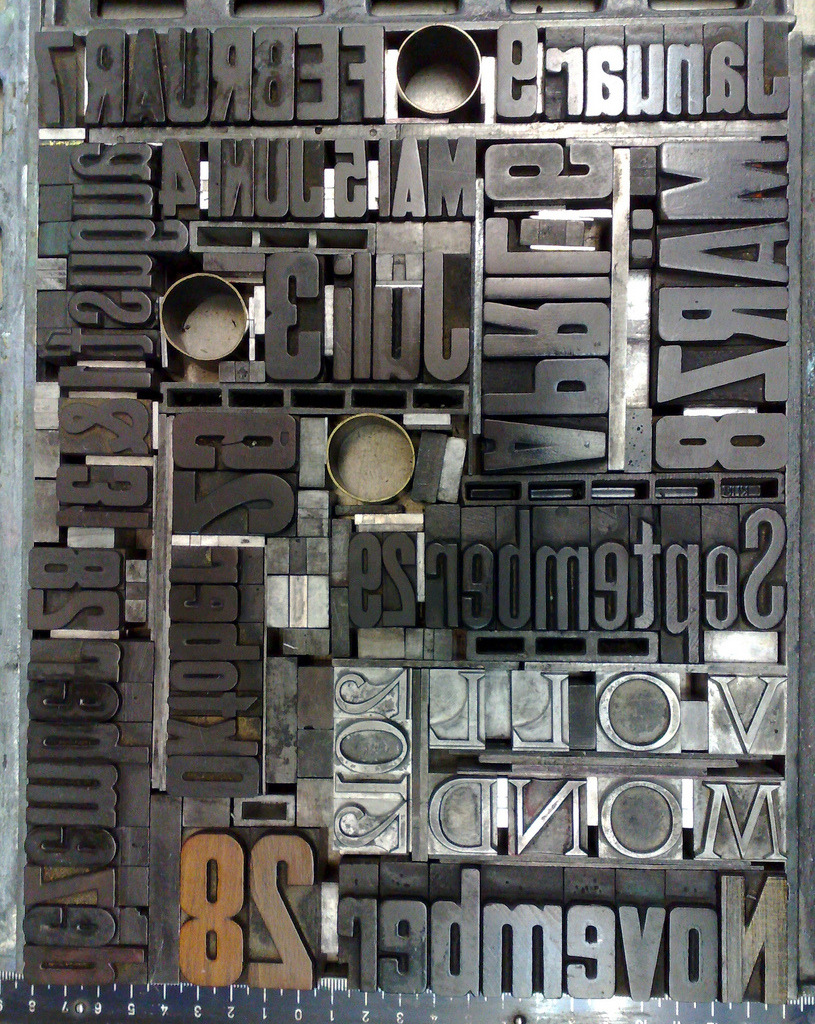 The biggest changes were the switch form a sans serif "mond" (Moon) to a serif "Voldmond 2012" in metal spread over two lines and the introduction of spaces between month names and day numbers (I thought munging them together would be cool; it was just confusing).
Over lunch I purchased some large sheets of grey paper and green paper at the Grün Papetrie up the street, cut these into 25 cm by 29 cm pieces on the giant paper cutter in the book bindery, and then experimented with printing in different colours. Here are some of what resulted: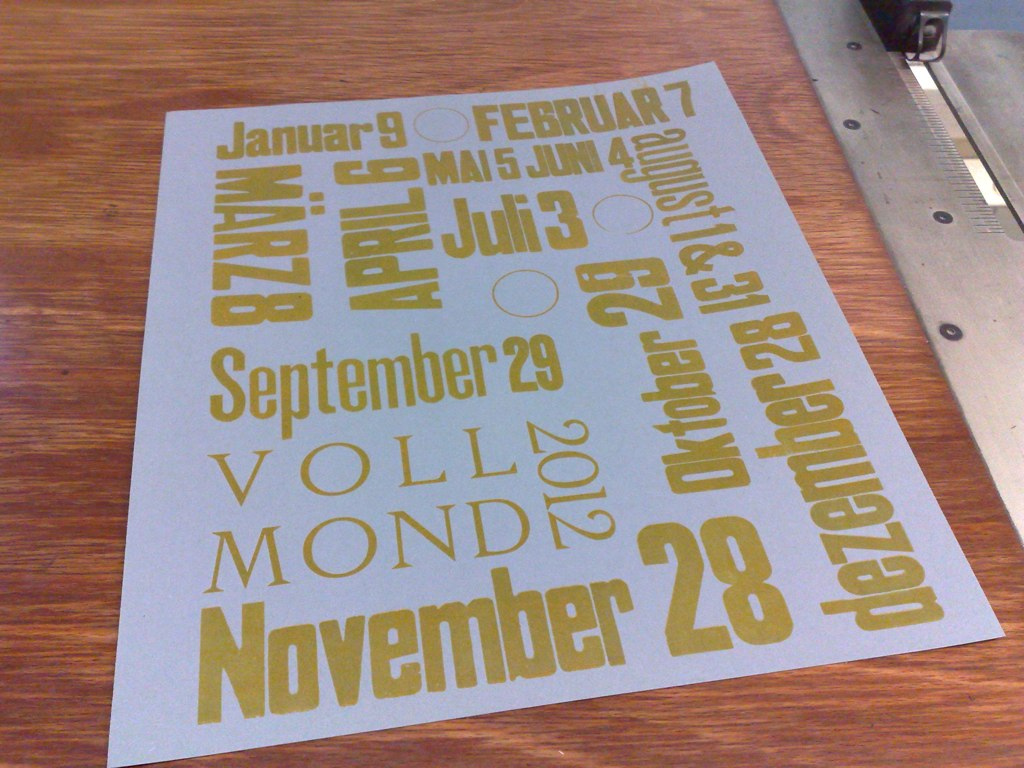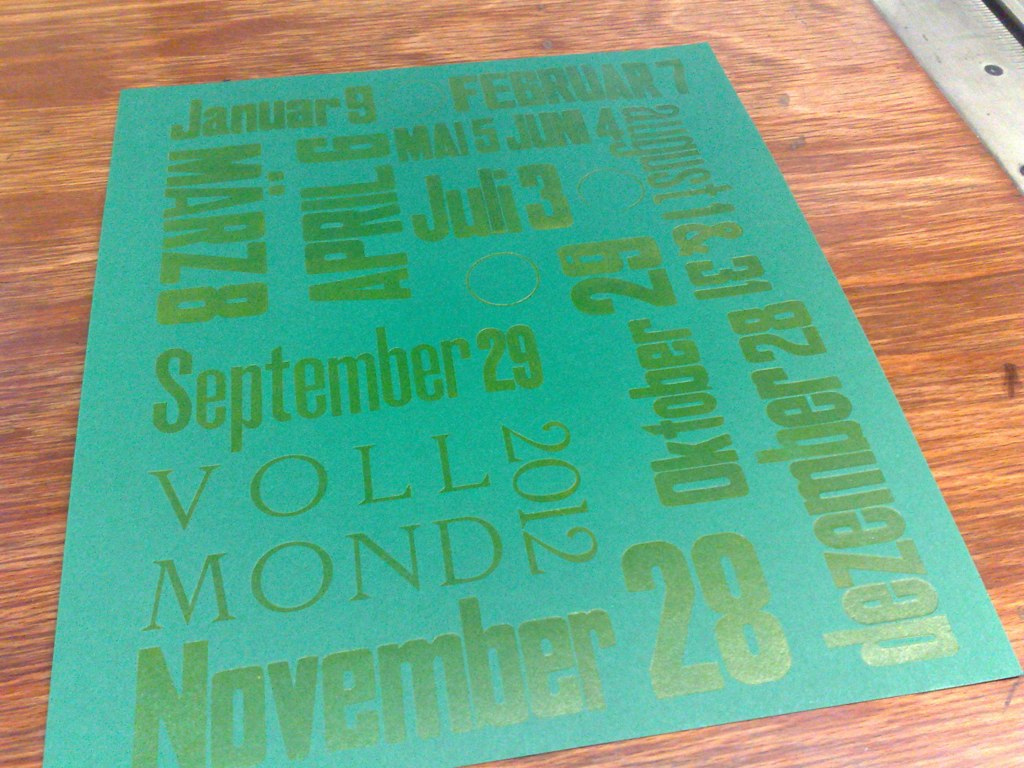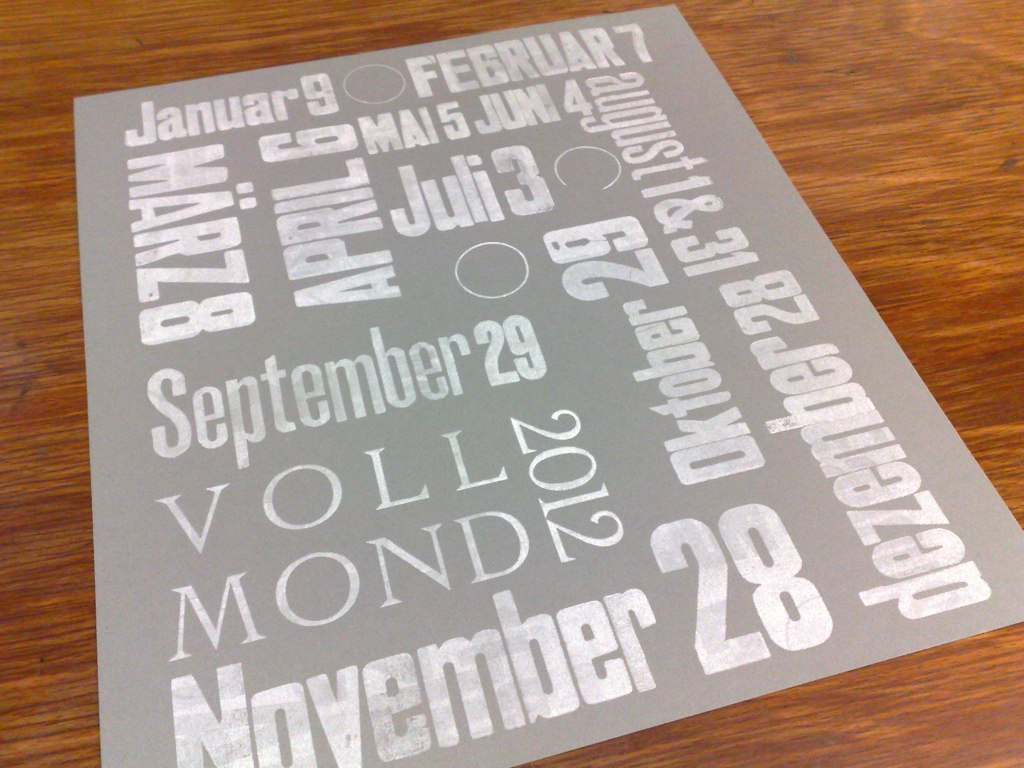 That last one – white on grey – is my favourite, as the mottled white ink (I didn't get complete coverage) resulted in letters printed with a distinctly Moon-like look: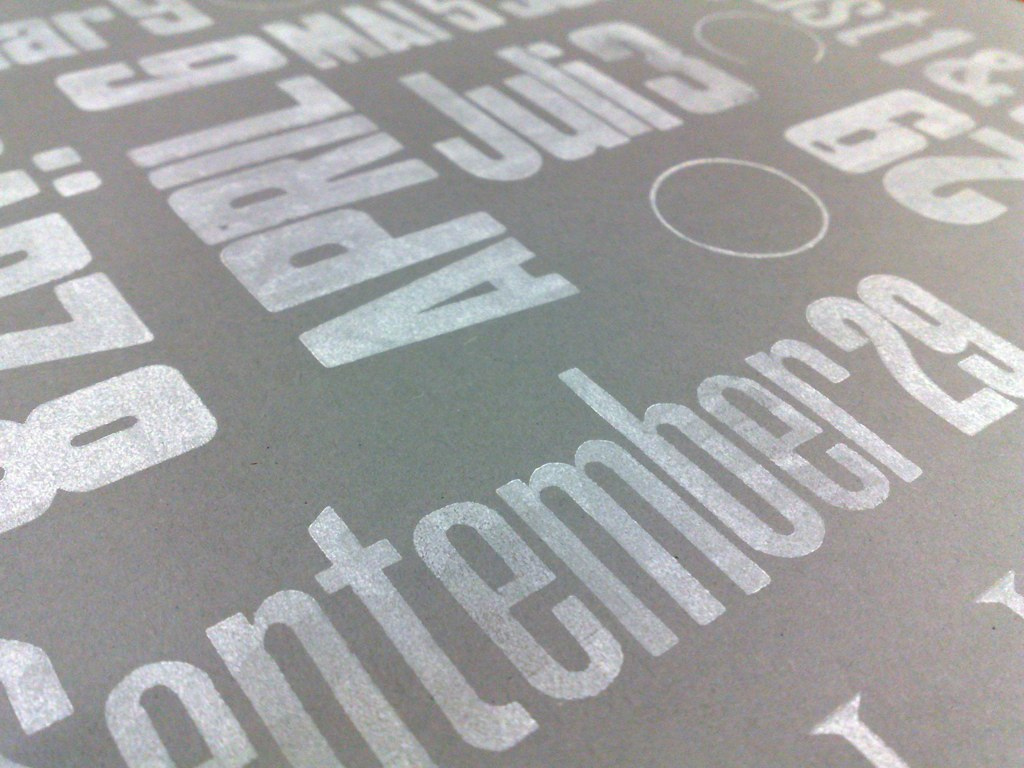 Now all I gotta do is figure out how I'm going to mail these to subscribers without going broke; I'm thinking that, because there are a few cities – Charlottetown, Montreal, Malmö – that have more than one subscriber, I might gang these city's prints together and mail them in a big envelope; the recipients can then all get together, have a beer, and get to know each other.