There are some really interesting things happening in lightbulbs these days, and if you haven't taken a look at lightbulbs lately, it's time.
Last month I bought a Merkury Smart Wi-Fi LED Bulb Dimmable White at Walmart for $10 and put it in the front vestibule. Because we already have a Ring doorbell there, and the Alexa app can respond to sensors in the doorbell, I'm able to have the light come on when anyone enters the vestibule, and then off again after 2 minutes of inactivity.
The bulb is also dimmable via apps or voice speakers, so I can "Hey Google, set the vestibule light 30%," which was nice when we had a vestibule dinner party.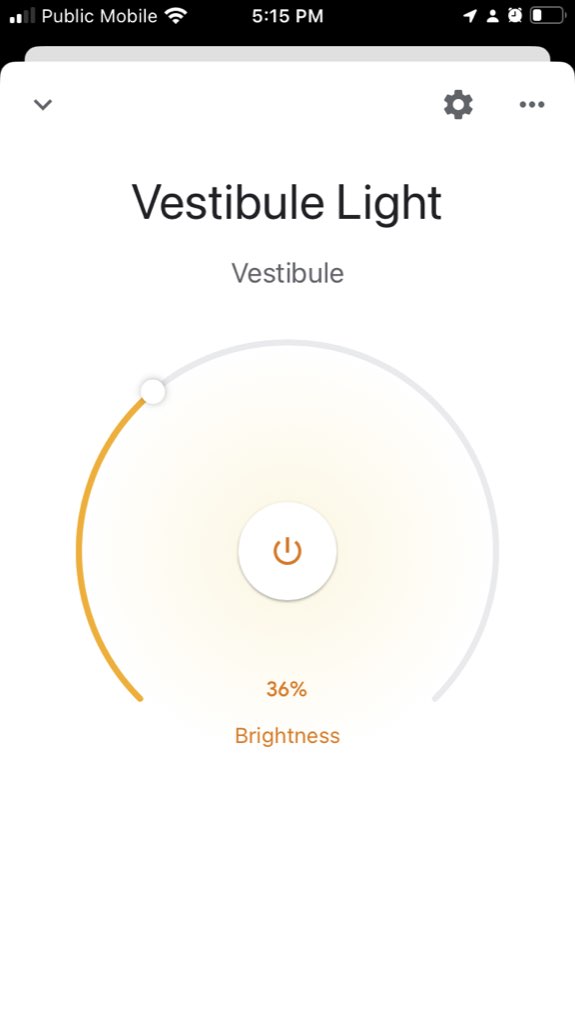 Today at Home Depot I bought a Philips WiZ LED bulb for $20 that has IoT integration, and changes colours on command. So, variously, "Hey Google, change the lamp colour to blue" (…red …green):
What's technologically interesting about these bulbs is their low price, relative to an earlier generation of IoT bulbs, their ease of setup, and, most of all, how it's now possible to squeeze enough smarts into the base of a lightbulb for it to be communicated with via Bluetooth and wifi.
The inconvenient thing is that every brand of bulbs comes with its own app that needs installing on my Phone to support setup and integration with speakers and other devices: at present I have—let's count… Apple Home, Google Nest, Google Home, Wemo, LG ThinQ, genie, Amazon Alexa, Ring, and WiZ—9 apps in total in the "Home" folder on my phone, each controlling a different but overlapping set of devices. Setup of these devices has gotten much much easier with every new generation, but the requirement for each brand to have its own app doesn't scale much further.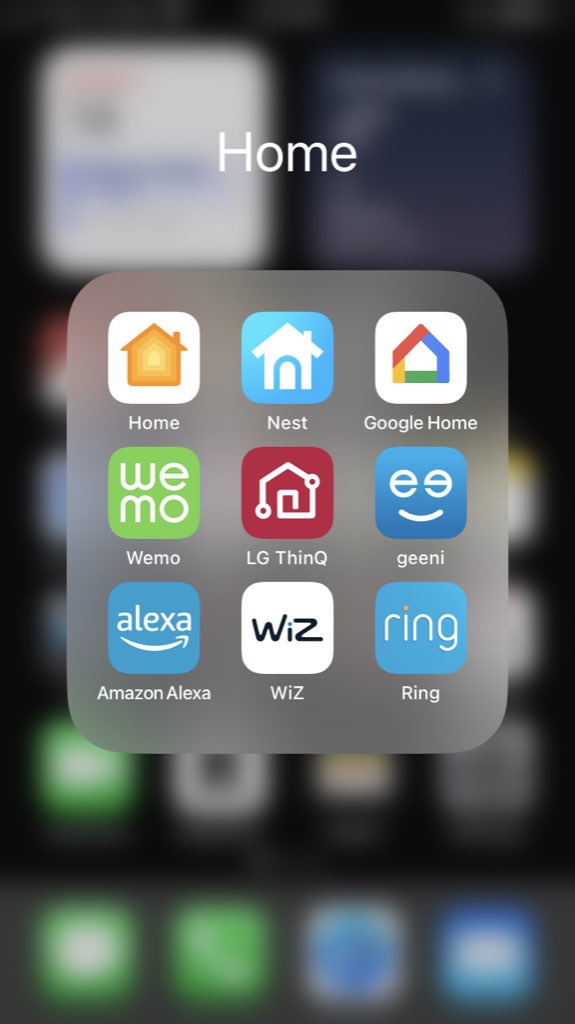 As a result of this foolishness, my home wifi network presently has 30 devices connected to it, ranging from my EV charger to my laptop to my phone to my electricity meter reader.
What a great time to be alive ;-)