If you're a closer follower of the radio dial here on Prince Edward Island, you may have noticed that where you once found country music from CJRW at 102.1 FM, you now find "SPUD FM," a new "classic rock" station.
And if you're extra-curious, you may have gone to the CRTC website to look for the application by station owner Maritime Broadcasting to change formats. And found nothing.
A quick call to the CRTC office in Dartmouth reveals that "format change" by radio stations no longer requires CRTC application nor approval — several years ago the decision was made to leave this up to "market conditions" and not to "micromanage" the industry.
Stations can actually apply for a new license proposing one format, get approved, and then launch using a completely different format, as happened recently with CHNS in Halifax, which proposed an "adult contemporary" format when they applied to move from AM to FM, got approved, and then launched as a "hard rock" station.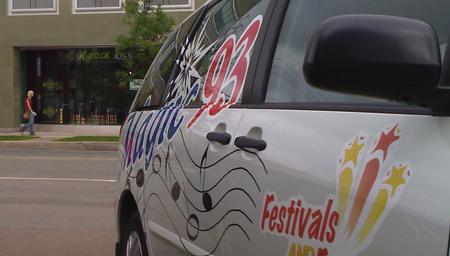 So while we began 2006 with two private FM stations on PEI — "Magic 93" and "C102" — 9 months later we've got five, "Magic 93," "The Ocean," "KROCK," "SPUD FM," and CFCY, which moved to FM just this month. Is there really that much radio advertising money floating around?