At the end of April our improv class had a friends-and-family showcase at the Benevolent Irish Society hall. Hannah Kilchyk was the show photographer, and she captured this photo of me in action. I'm assuming—though who can remember in the hurly-burly of the show—that it was part of the Musical Hotspot part of the evening.
I do look industrious, and almost a caricature of what one might imagine an improv player might look like.
But I feel alive when I look at the photo
I feel "who is this fellow who can do things like this now?!"
I feel good.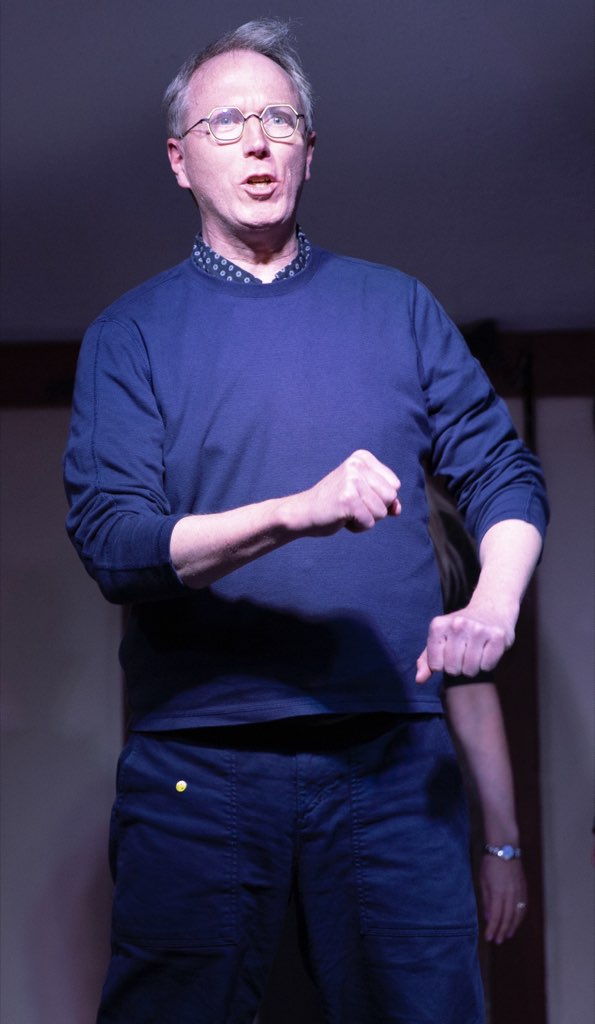 Hannah Kilchyk for the HA Club, April 24, 2023