While the audio from Dragonflies Through Binoculars (Skydrop Studios) plays, a look up into the Victoria Row tree canopy:
Inside Sugar Shack (Louis-Charles Dionne):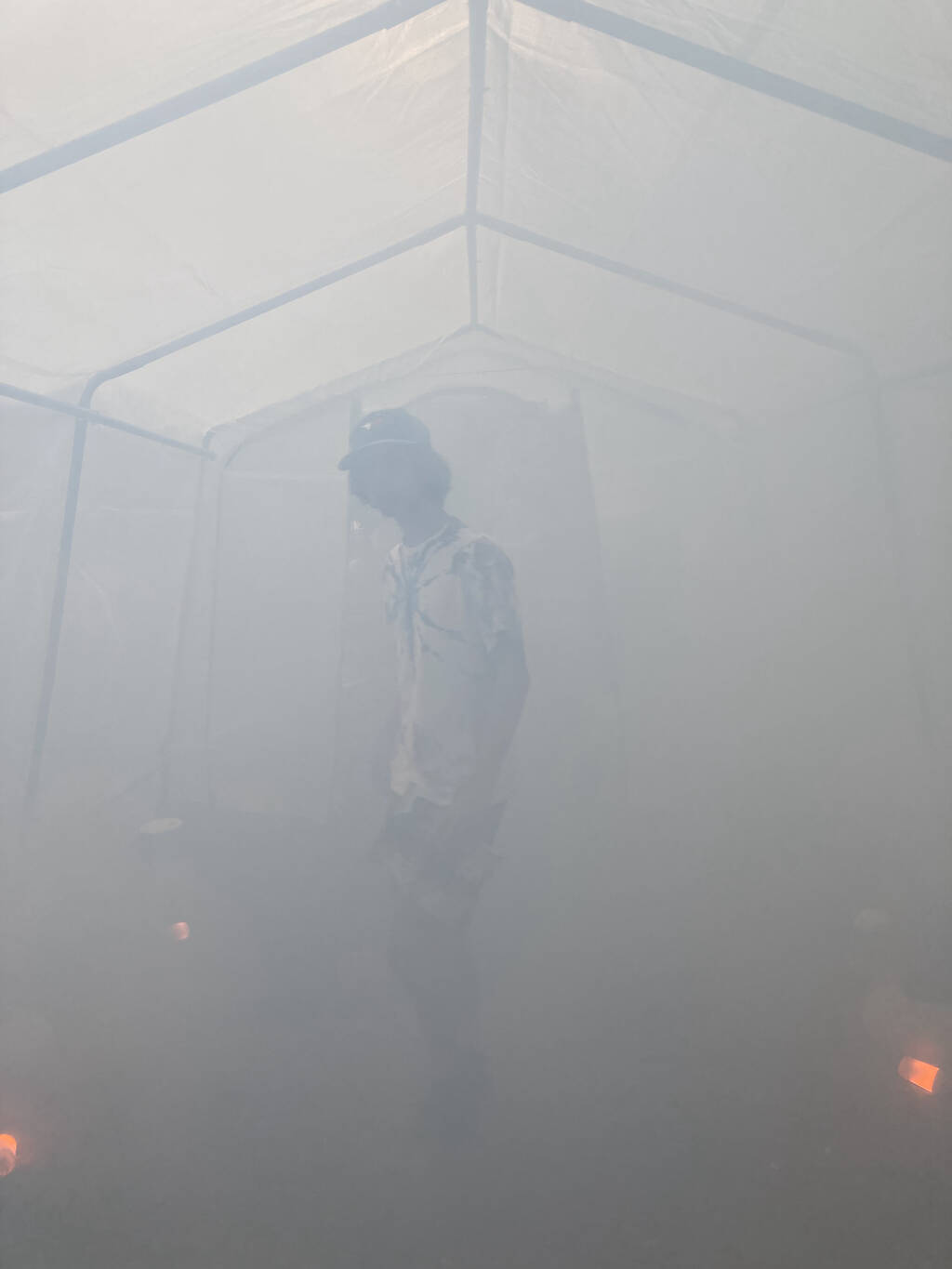 Detail from Raising Rooms (Leah Garnett):

Detail from Structure (Nine Yards), twice by day, once by night: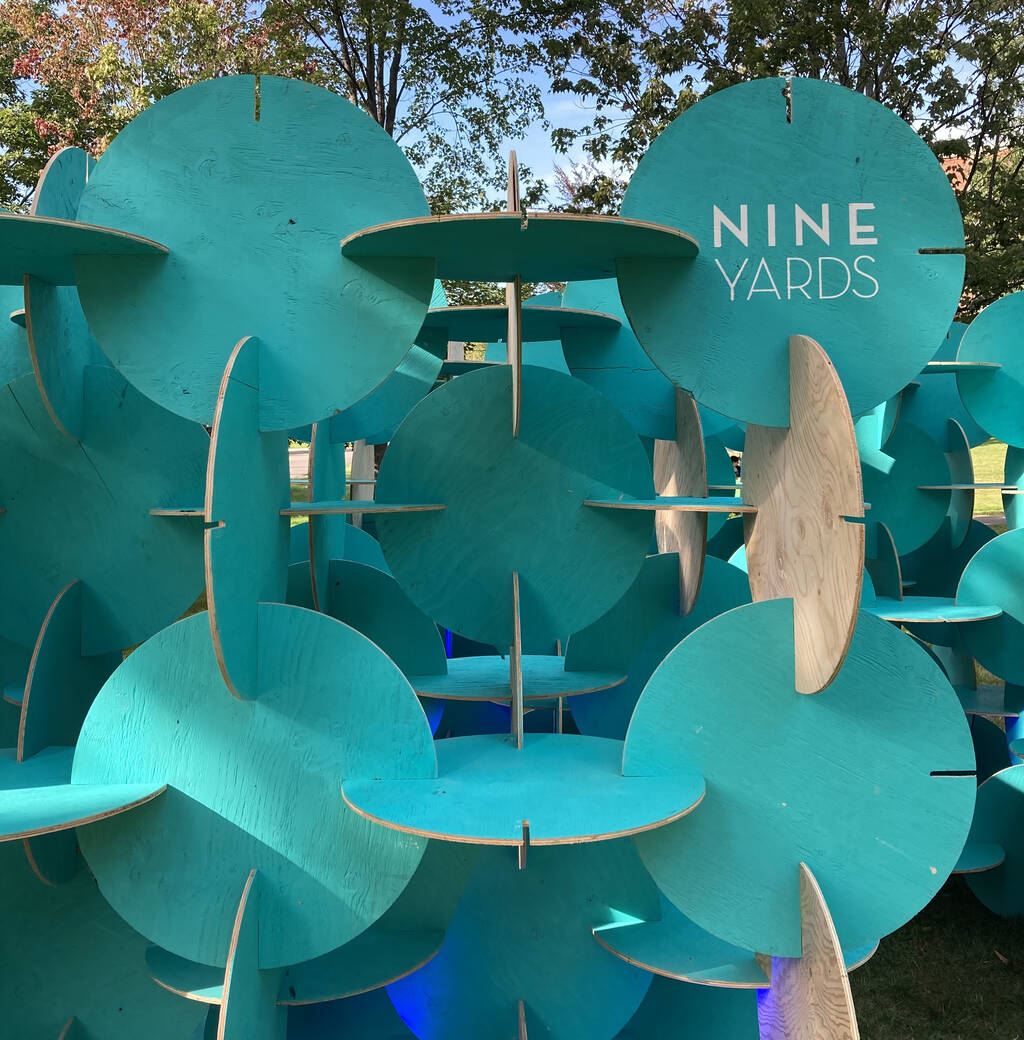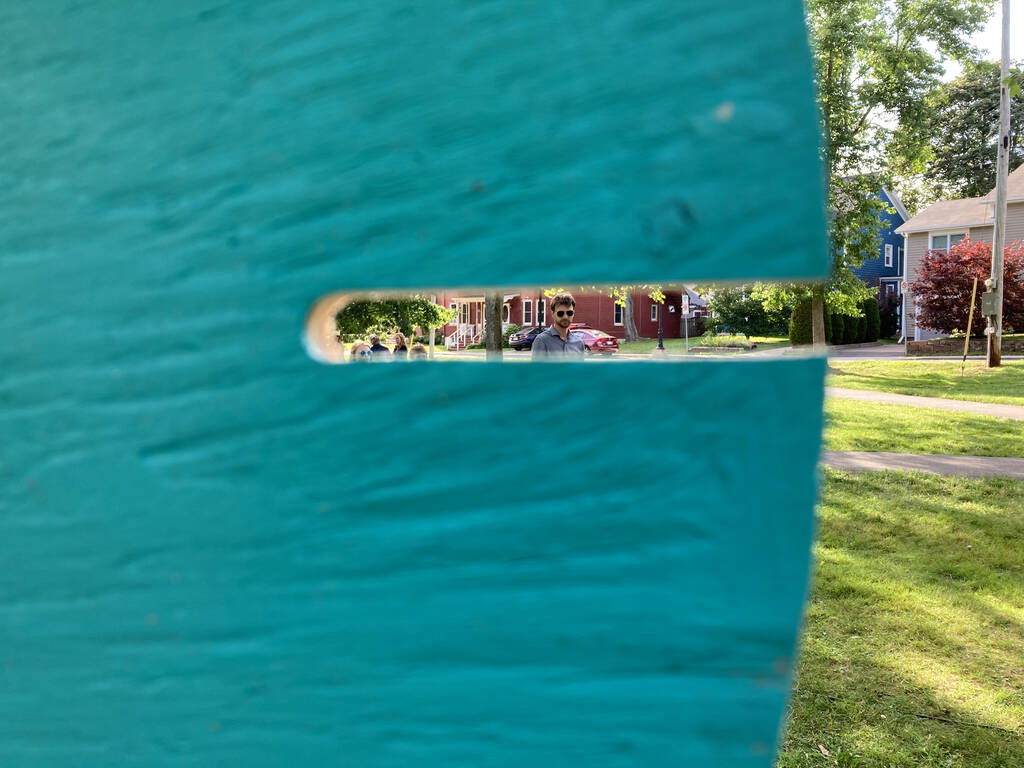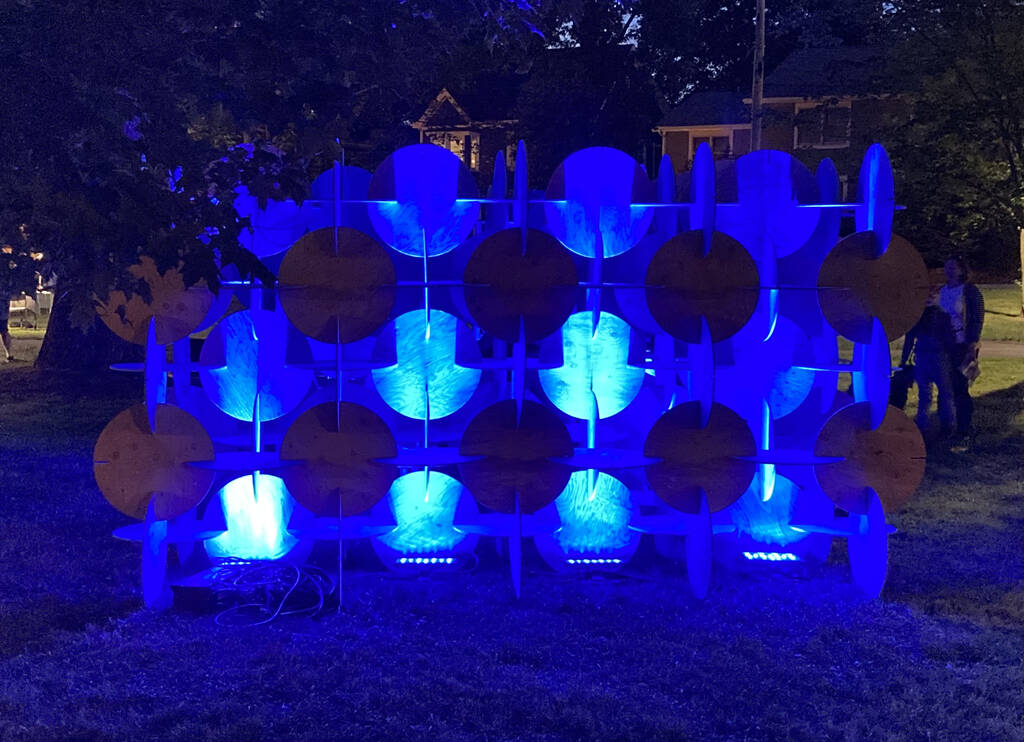 Arrows in the forest. Not art. Or is it?