I have a passing interest in O'Keefes Lake, a freshwater lake in Queens County, Prince Edward Island, near Avondale. If you've ever headed out the 48 Road from Charlottetown to Cardigan, you've passed it, perhaps without even knowing so, as it's well-hidden from the road by trees: there's just a short piece of road where you can look to the left to see the lake.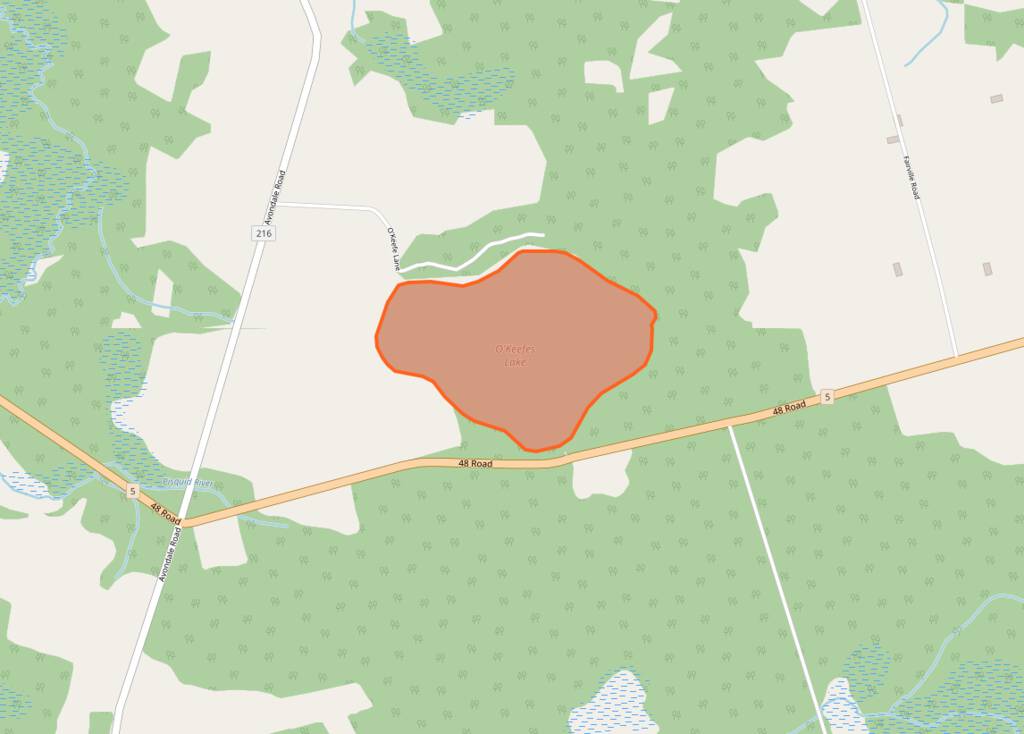 My interest in the lake was spurred some years ago when a substantial portion of its shoreline and, if memory serves, about half the lake itself, was for sale at a price that seemed remarkably low given, well, that you got to own half a lake.
Ultimately we found ourselves not in need of half a lake, perhaps put off, as well, by reports that the mercury levels in fish from the lake "can be in excess of recommended guidelines." Who wants to own half a mercury-poisoned lake?
Of late, though, my interest in O'Keefes Lake extends to the mysterious presence of O'Keefe Lake Provincial Park on Google Maps: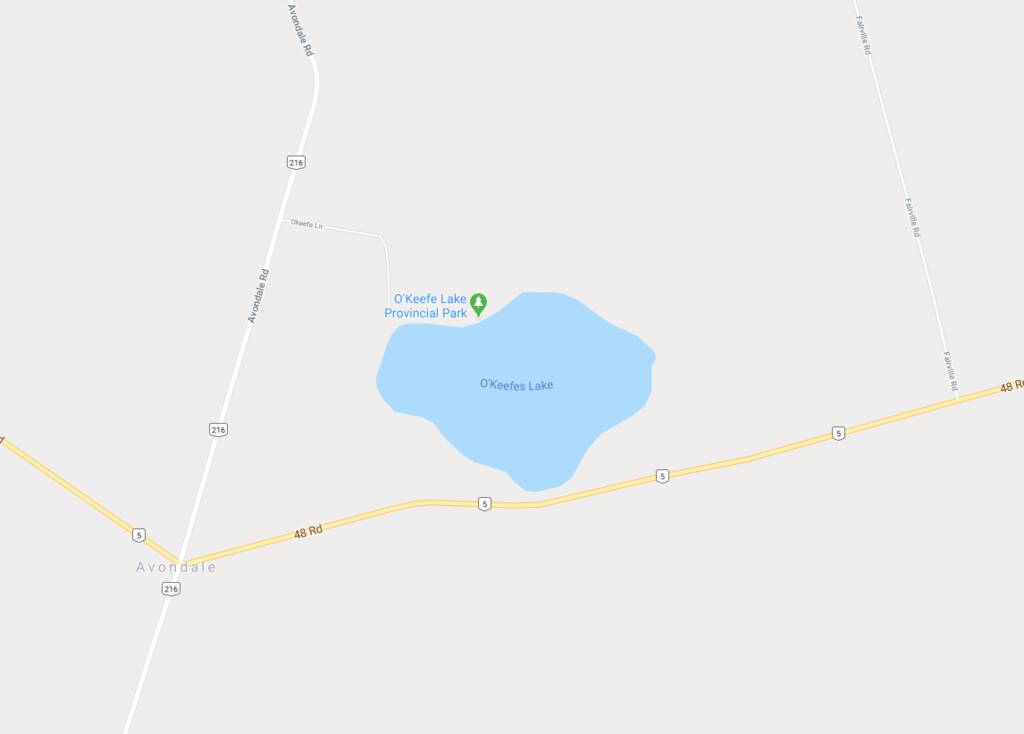 It's there on Apple Maps too, if you search: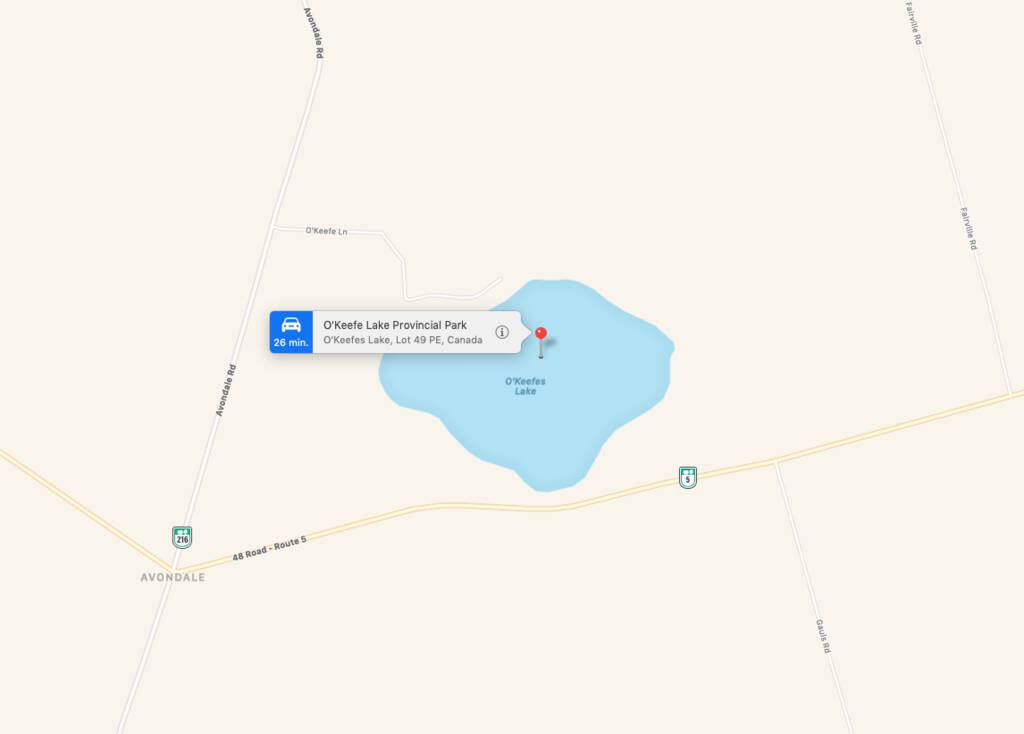 This is mysterious because there is, and never has been, an O'Keefe Lake Provincial Park.
It doesn't exist.
And yet it's on the map!
My assumption is that it's on the map because, at one point, it was approved as an official Geographic Name, and appears in the Canadian Geographic Names Database, albeit, now, with the status of "Previously Official."
I'm presuming that, at some point in the past, Google and Apple, or their upstream geodata providers, hoovered up all of the geographic names of the world, including those from Canada, and haven't updated since O'Keefe Lake Provincial Park stopped being a geographic name. I'm presuming this because I did exactly this myself many years ago.
A side-effect of the non-existent O'Keefe Lake Provincial Park being viewed as an official geographic name is that several websites that use geographic place names as their basis for providing information have also hoovered up the name, and so you can, among other things, get the weather for O'Keefe Lake Provincial Park: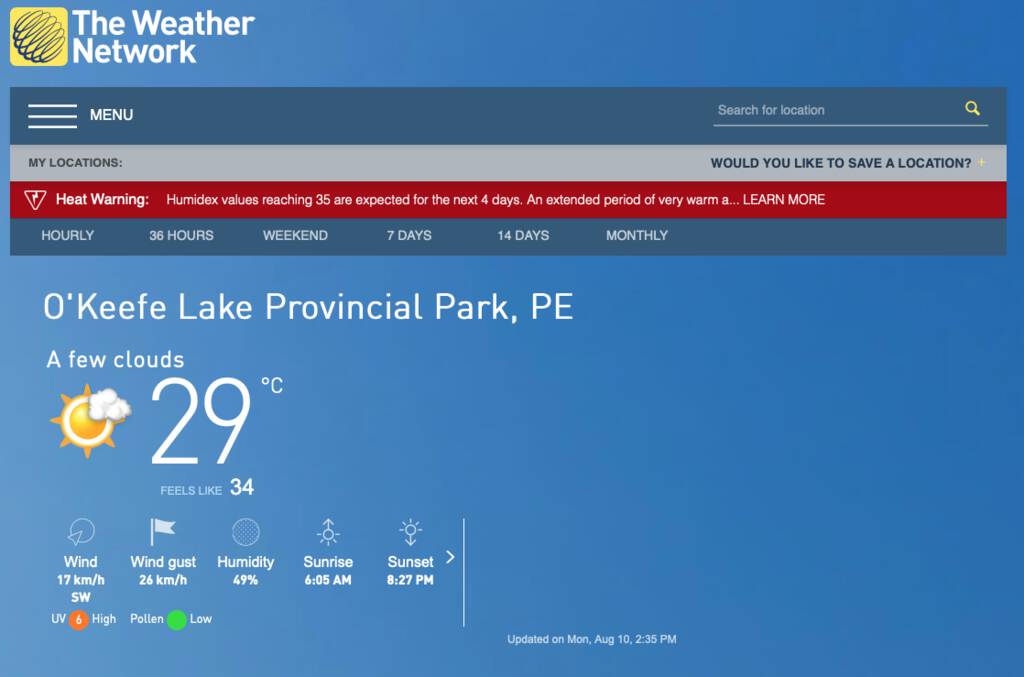 You can read about the "park" in Wikipedia in Swedish: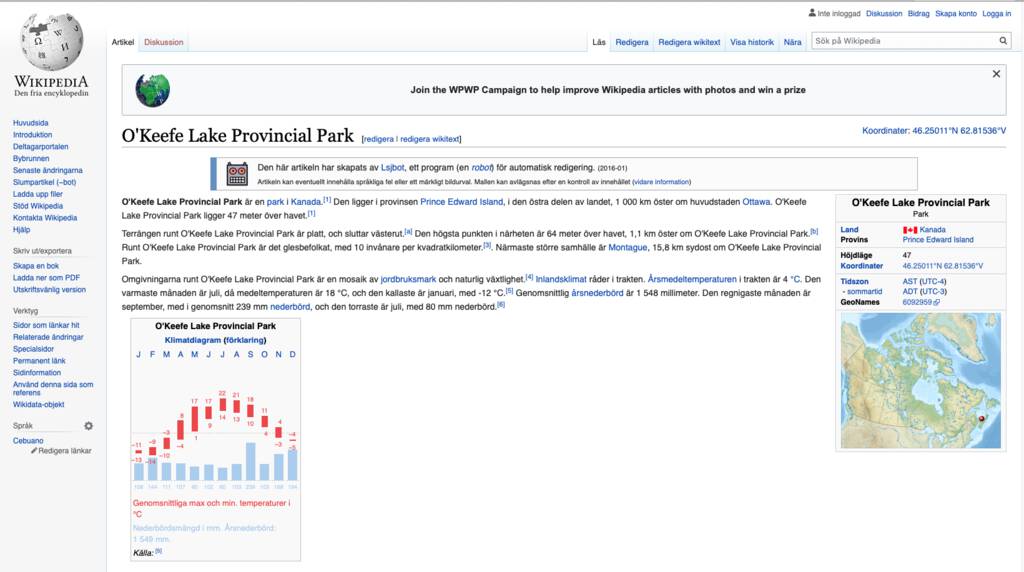 And you can book a table at one of the 11 nearby restaurants: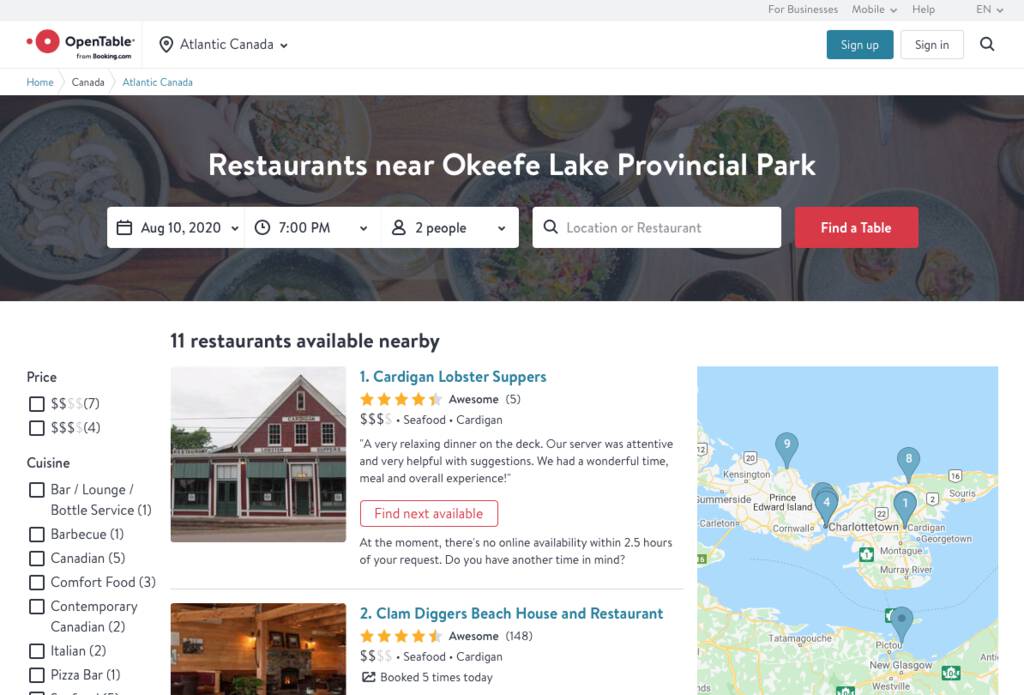 You may have noticed that it's O'Keefe Lake Provincial Park, but O'Keefes Lake, with an "s." It seems that the geographic name for the lake was originally approved, in 1946, as O'Keefe Lake  and then, in 1966, changed to O'Keefes Lake.
All of which has me wondering:
Who was the O'Keefe (or who were the O'Keefes) after which the lake is named?
Why was the name changed?
Why was a geographic name for a Provincial Park approved, but the park never created?
Why is there mercury in the fish in O'Keefes Lake?
My next task is to try to make O'Keefe Lake Provincial Park disappear from the Internet: I've submitted edit requests to Google Maps and Apple Maps, I'll add a note to the Swedish Wikipedia page, suggested the province update its PlaceFinder, and I'll continue to monitor the situation until the vestiges of the park confuse us no more.