The Guardian is reporting Charlottetown mayor orders halt to bottled water:
In a letter to the local branch of the Council of Canadians, Charlottetown Mayor Clifford Lee said city council recently met to discuss a letter from the group requesting the city switch from using bottled water to tap water.
"It was the decision of (city) council that the City of Charlottetown would cease purchasing bottled water," Lee said in the letter.
Bottled water will no longer be permitted in all city premises and workplaces and all city council and committee meetings.
Now while in the grander scheme of things this might seem a trivial move, I still think it's an important statement. The commodification of drinking water has been something that's happened in my lifetime; we've moved from: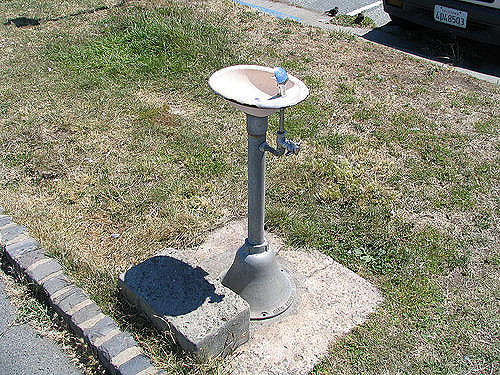 to this: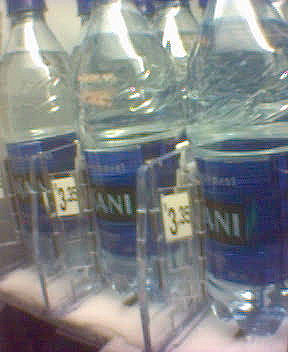 While this obviously has ramifications for how we think of water locally, and for our relationship with our ground water, more significantly it contributes to the erosion of access to clean drinking water being treated as a basic human right around the world.
Kudos to Mayor Lee and council for showing leadership in this regard, especially given their earlier dismissal of this as an important issue.