An email from Dave arrived this morning with no body, just a subject:


The "it" is the
new iMac
from
Apple
. Having other business with Dave, I rushed right over to take a look. And it
was
there. As were a motely collection of geekly ruffians, pictured below: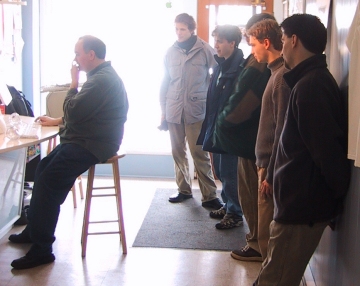 General concensus was that it's bigger than we all thought it was going to be. I could only stay 10 minutes lest I catch some sort of coding virus.