A few days ago I spotted an intriguing photo on Instagram, taken by the inimitable Tristan Gray (who, among other things, might be PEI's most attentive restaurant worker), of a new PEI Brewing Company – Receiver Coffee mashup, "Coffee Stout":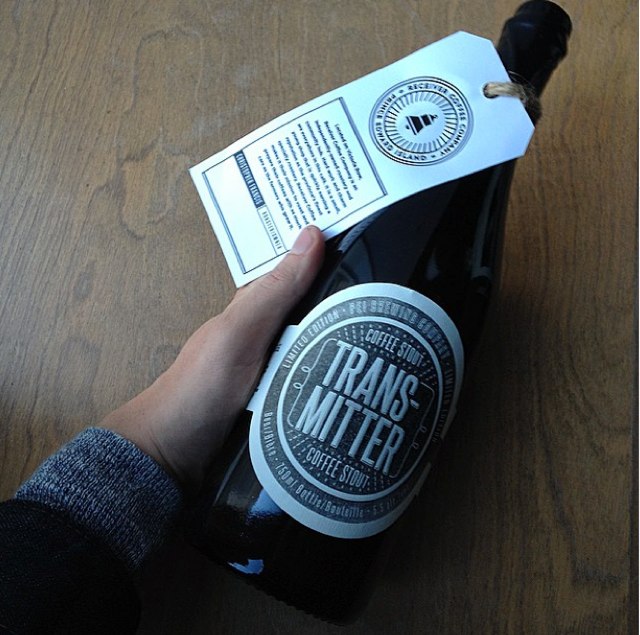 While I'm a regular consumer of Receiver's coffee, I'm not a beer drinker, and so I haven't paid much attention to the PEI Brewing Company, something not aided by its remote location in Charlottetown's industrial suburbs.
But I liked the product design, and was curious about what the result of coffee + beer would be like, and so I decided to incorporate a visit to the company's beer store on a cycle ride out to the University of PEI last night.
I turned to Google Maps for some guidance on the best cycle route and how long it would take to get out there, assuming that it might take 20 or 30 minutes to cycle so far out into the hinterland of the city. To my surprise, Google said 8 minutes:
I balked: there's no way it was only going to take 8 minutes to cycle that far. So I started the stopwatch on my phone as I headed out the door. And I stopped the stopwatch on arriving at the Brewing Company, Here's what it looked like: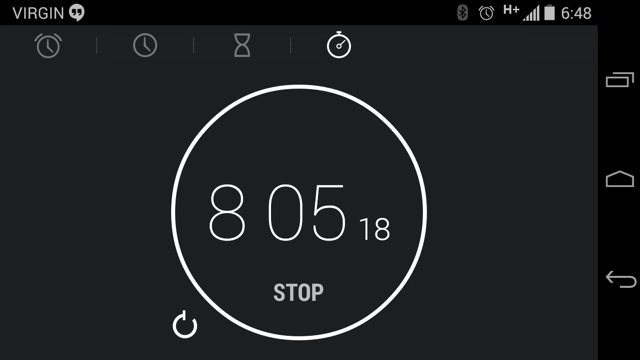 Eight minutes and five seconds. Amazing.
This simply serves to confirm the existence of the Charlottetown proximity-estimation-distortion-field when it comes to walking and cycling: we all grossly overestimate the time and distance between downtown and anything north of Euston Street. The notion, for example, of walking (Google says 51 minutes) or cycling (15 minutes) up to the Charlottetown Mall, would be considered by most here to be completely absurd, and akin to, say, walking to Moncton.
I bundled my beer into my bicycle basket and headed through the People's Cemetery to St. Peters Road, then along Belvedere to the university, where I took in a lecture by Doug Sobey on the pre-settlement history of Prince Edward Island's forests (it was fascinating, and incorporated the best use of PowerPoint I've ever seen).
When I emerged into the night at lecture's end it was raining. Fortunately I was wearing my rain coast – the same German one that kept me partially dry during the Incident at Bukovel – and my bicycle was wearing its very-bright MEC lights, so I was able to almost-pleasantly cycle down the Confederation Trail to home. I arrived 15 minutes later a little soggy by happy in the new realization that everything is closer than I think.