Oliver and I decided to celebrate the launch of Phase 2 of the It's Okay to Go Outside plan to go for a walk and order up some Chatime iced tea, following the instructions we saw on the window the other night: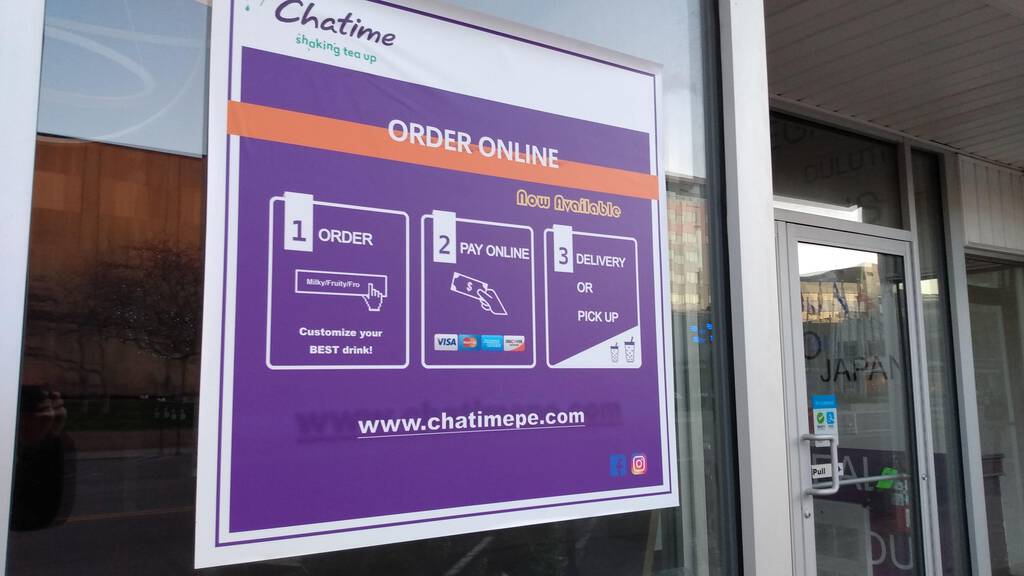 We placed our order (which felt like filling in a mortgage application), and were told to show up 20 minutes later. So we kept walking, up Prince Street, across Fitzroy, down Great George, right on Kent, left on Queen, and were at Chatime 5 minutes early.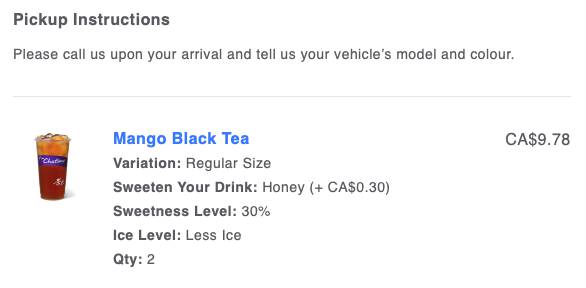 While we were waiting, the fellow next to us realized that he needed a credit card to place an order, and he didn't have one, so he asked me if I would order for him, and he would Interac me the money. The second time ordering was a lot easier because I'd checked the "remember my details" box on my first email.  Their Chatime order was way more adventurous than ours:
On the walk home I got my Interac e-transfer email, for $2 more than I was owed.
Other than cash-for-perogies, twice over the last month, I haven't paid cash for a single thing since early March. I haven't been to an ATM since February.