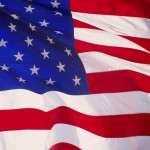 It seems clear that the de facto leader of the western world is now New York Mayor Rudolph Giuliani. Throughout the horrors of the past two weeks he has consistently been the only leader, in the U.S. or Canada, to have practically, responsibly, efficiently and with good humour stood before us to report on the aftermaths of September 11.

He comes off as so much better a human being than any other western leader that the rest of them look like dolts by comparison.

Giuliani, of course, has the benefit of being a municipal leader and thus being directly responsible for actual stuff. He doesn't need to talk about "smokin' them out of their caves" because he's too busy calmly talking about death certificates and parking meters and whether the subways are running are not.

But he is at his most eloquent when talking about the psychological realities of the situation.

At his news conference this morning, for example, he talked about how important it is that children aren't afraid. To quote from the New York Times:
Children should not be afraid, he said. "They should go out and enjoy themselves and play and play ball and study and do the things they normally do. And adults can help children to not be afraid by not being afraid themselves, "The best way of to get your children to stop being afraid is to stop being afraid yourself."
This kind of talk is so much more comforting and plain-spoken than all the mindless, content-free rhetoric of other leaders. To say nothing of the endless episodes of
Oprah
on "the healing process."
Giuliani, who is being rallied to seek a third term as Mayor, understands that part of recovery is the restoration of confidence, and that the restoration of confidence requires, in part, strong leadership. While we in Canada may have effective managers and defenders of our sovereignty, we are sorely lacking strong leaders, people who can inspire us to greatness, calm us in times of hardship and generally, well, lead.

If Rudolph Giuliani wants to run for Canadian Prime Minister I'm ready to work on the campaign.