I decided a few days ago that I wanted to loan a book to a friend. Things got out of hand. As it goes.
I decided that I needed an ex libris bookplate.
But why make only one; I should loan more books.
To the print shop!
Step one was to figure out a way of making my own "gummed backing" so that I could easily affix the bookplates to books simply by moistening and applying; I think I've cracked that. Or at least I'm getting close.
Step two was to set and print on the Golding Jobber № 8.
Fortunately, in a cache of printing ephemera that a book-making friend gifted me this spring, there was a perfect klischee: an open book laying on two other books.
I combined this with two typefaces gained from the same gift, Ultra Bodoni 14 pt. and Helvetica 18 pt., along with a couple of thin ornaments.
And then I printed up 100 on some white, unlined index cards cut it half vertically to become 3 by 2.5 inches.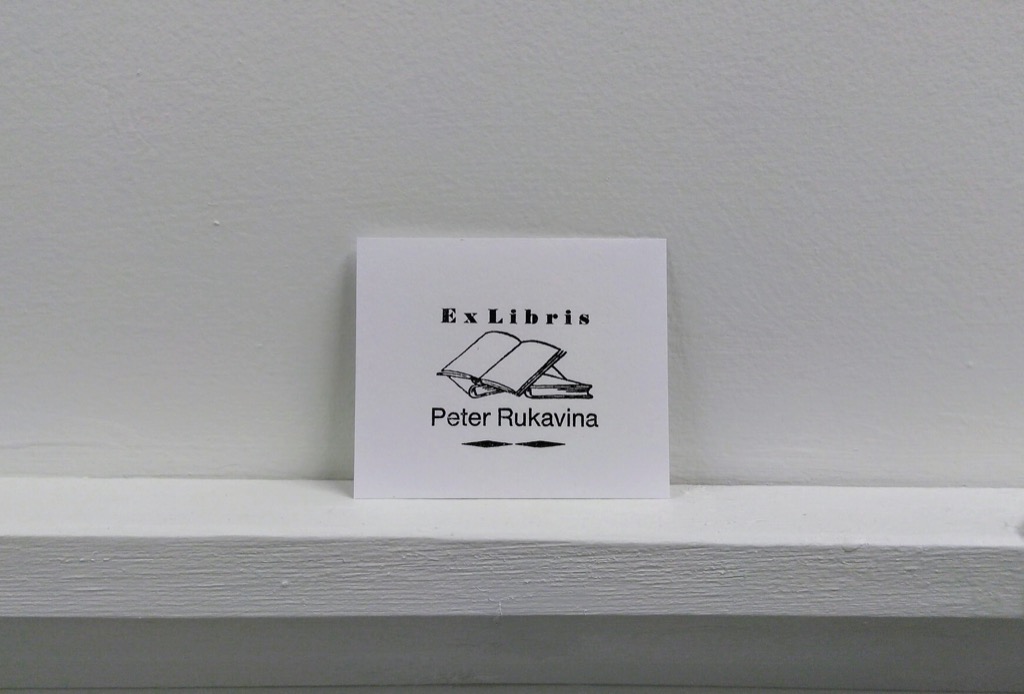 The bookplates are drying now; tomorrow I'll brew up a new batch of agar-agar and apple cider vinegar and, if everything goes according to plan, the book I set out to loan a few days ago will be in the hands of the recipient by sundown.