The last time I went looking for a desktop GIS application for my Mac all I found was the beast of a system that is GRASS (it looked so powerful, but yet so far beyond my reach to properly grasp).
Suddenly it seems that GIS apps for the Mac are all over the place: Quantum GIS and uDIG are two I tried tonight with good success (both are cross-platform PC-Mac-Linux).
The task at hand was updating an old MapInfo layer of The Old Farmer's Almanac long-range weather forecast regions and getting it ready to live as a MapServer-friendly SHP file.
I began by exporting the MapInfo file as an ESRI shapefile using the trial version of MapInfo running on my Mac using Virtual PC. Both Quantum GIS and uDig then opened this file with no problems: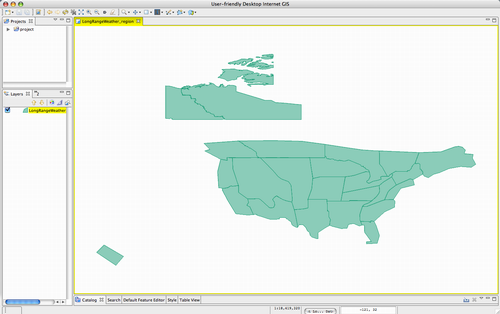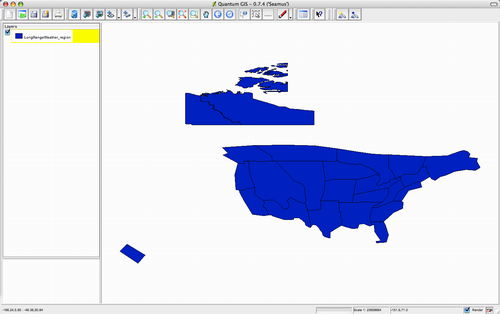 Now the fun begins: I've got some "ZIP code in polygon" magic to perform and my next step is to see which tool supports this sort of thing best. Stay tuned.
Update: There's also Thuban.