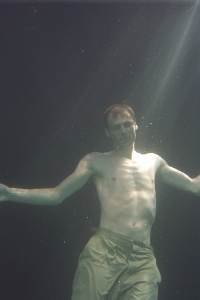 My friends Bill Coleman (see here) and Laurence Lemiuex are staging a performance of Bill's piece for orchestra, choir and dancers, Convoy PQ. 17, on June 6, 2004 in Montreal. Details on their website.

Bill's father Joe Coleman is a survivor of PQ. 17, a World War II supply convoy that ran from North America to Russia. On July 5, 1942, his freighter, the Bolton Castle went down, with eleven other vessels, the victim of German bombing after the convoy's escorts were withdrawn. He escaped with his life, into one of two lifeboats. Bill's piece is a requiem for the convoy, and an homage to his father and his comrades.

Convoy PQ. 17 runs one night only, on the 60th anniversary of D-Day, June 6, 2004, at the Centre Pierre Péladeau in Montreal. Tickets are on sale now.