Special correspondent Ann Thurlow just dropped by, fresh from a news conference at City Hall announcing that a new grocery store has been secured for downtown Charlottetown. Here's an artist's rendering: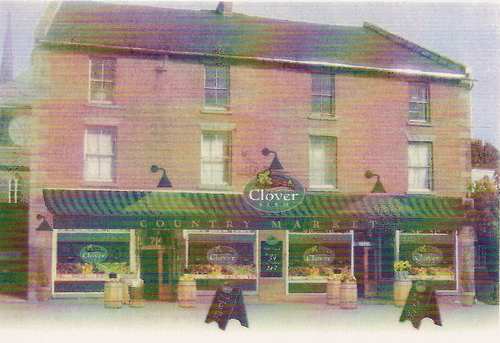 The store, to be branded Clover Farm, will be housed in the old Carter's store on Queen Street, most recently home to Home Accents and Beyond The Beach. It's a wonderful space, with high ceilings and wood floors; I have many fond memories of buying office supplies there from Carter's. The store will be operated by Gary Currie.
Ever since the Coop and Uncommon Grocer closed and the Root Cellar went all Leacock, buying food downtown has meant trudging up to one of the grocery megastores uptown. This new store, which Ann reports to have all the variety and richness of inventory we might ask for, has the potential to reinvigorate the downtown as a residential destination. Kudos to the Mayor, to Councillor Kim Devine, and to the City's development staff (to say nothing of Mr. Currie) for making this happen.