Here's an undated postcard from the PEI Museum and Heritage collection showing the Confederation Centre of the Arts: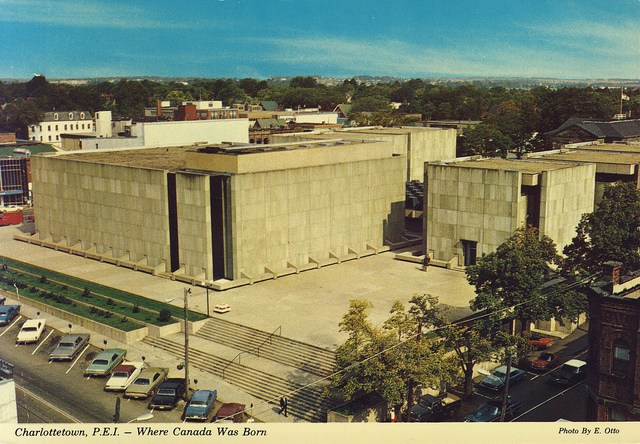 The Centre is in the Brutalist style that was typical of institutional buildings in the 1960s, a style described as valuing "truth to materials":
This "truth to materials" approach was anti-aesthetic, but, the Smithsons believed, more honest and true to Modernism's basic principles. Reynar Banham dubbed the school 'the New Brutalism', a movement which aimed, in his words, to "make the whole conception of the building plain and comprehensible. No mystery, no romanticism, no obscurities about function and circulation."
The buildings that were torn down to make way for the Centre were decidedly non-Brutalist; here's another postcard from the PEI Museum and Archives collection taken from the same perspective, but in an earlier day: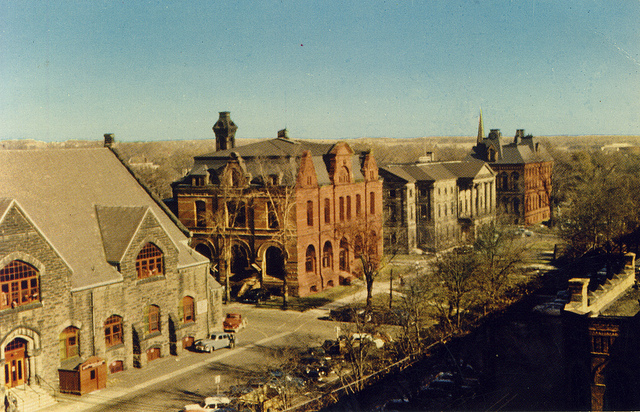 Full of mystery, romanticism, and with much left to the imagination about function and circulation. Tearing down those beautiful buildings and replacing them with something tantamount to a nuclear fallout shelter took courage; it may have been misplaced, deranged courage, but it was courageous nonetheless.
Almost everything that has been done since — as the building has, as Stewart Brand would say, "learned" — has been backing away from that courage, trying to mute and soften the Brutalism. Here's a photo I took from my office this morning, from a slightly different angle, but capturing the same area of the Centre: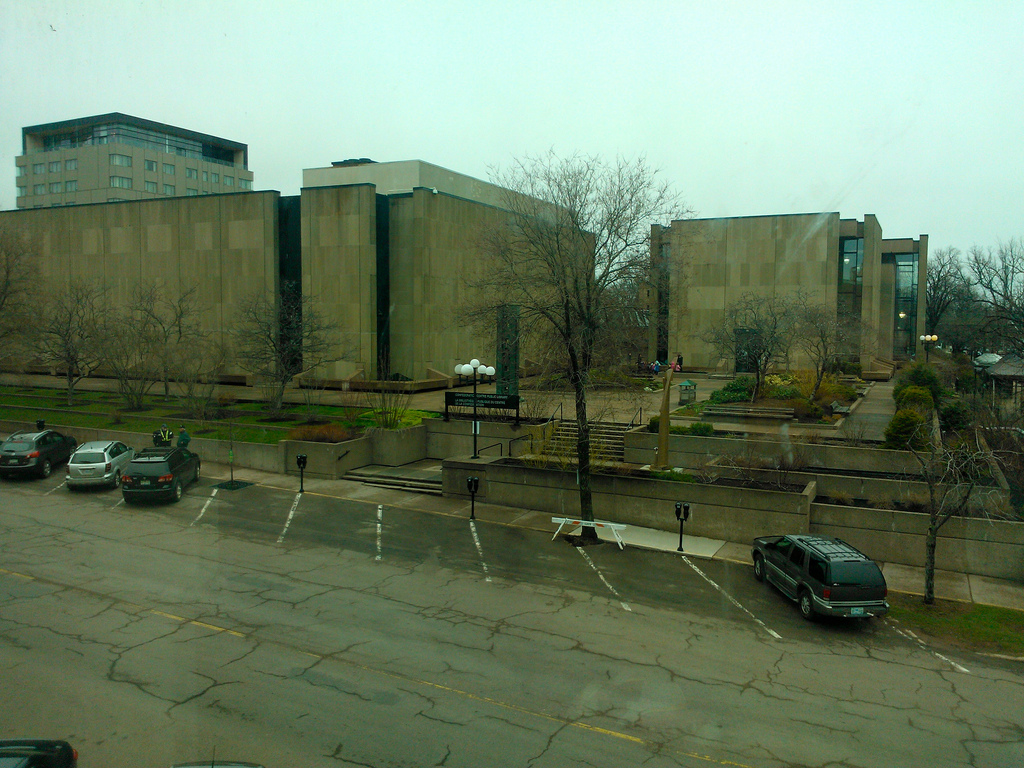 The trees could be expected to grow up. But everything else — the planters, the replacement of the broad staircase, the public art, the lamp-posts, the garbage cans — has had the effect of obscuring architectural intent of the building. It hasn't exactly added "mystery" or "romance," but the eye is deflected, and the truth is no longer in the materials.